---
Proske GmbH and magnid co-CEO sees metaverse as a driver of innovation and sustainability
---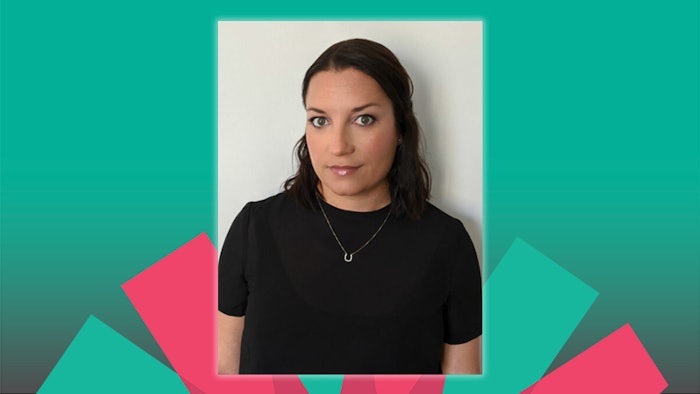 The metaverse has rapidly gained prominence in the past year, emerging as a virtual realm that offers immersive experiences and opportunities for social interaction, commerce and entertainment. Larissa Steinbäcker, co-CEO at Proske GmbH and magnid, shares what the metaverse is and how it helps to drive innovation and sustainability further within the event industry.
What is the metaverse and why should it be on everyone's event radar?
The metaverse is an extension of our reality, it helps to build connections between the virtual and the real world, ensuring maximum interaction for attendees. As it is with an in-person event, the concept and the planning are the basis for these immersive experiences but with the right software and creative concept, you can create a vivid experience, face-to-face encounters and an intuitive collaboration where creativity knows no limit. All leaning on the world of gaming.
What added value can the event industry create through the metaverse?
The metaverse can be seen as the digital evolution of meetings and events because it enables the bridging of spatial distances and the creation of proximity by digital means. In this way, it enables active instead of passive participation during events despite large distances. This is a big difference to video conferencing solutions, where only images and speech count but not gestures. This new form of interaction offers the possibility to integrate new technologies and it also allows the integration of the sustainability aspect while assuring a life-like experience.
How does the metaverse relate to sustainability?
Meetings and events in the metaverse have the potential to drive sustainability in various ways, such as reducing carbon emissions, minimising environmental impacts, promoting inclusivity and facilitating educational experiences. For some meetings, it eliminates the need for physical travel, reducing the carbon footprint associated with events while making events more inclusive and accessible for everyone.
What does the future of meetings in the metaverse look like ?
In the near future, the metaverse will even mirror real-life consumer behaviour with brands launching products. If you want to present a new product, you can also do it virtually on a whole new level of experience in the future. It does not stop there: Innovative formats such as 'edutainment' as well as networking can also be facilitated. We don't stop at trade shows, either: Complicated processes or even complex machines can be presented at visitor stands in a vivid and tangible way and, of course, advisory boards or target groups-specific meetings can be held in the metaverse as VIP sessions. Overall, the metaverse will continue to drive innovative meetings and events in a lot of different ways.
>> proske.com
>> Stand F100