---
Boca Raton's Daniel Hostettler shares his tips for the pursuit of excellence
---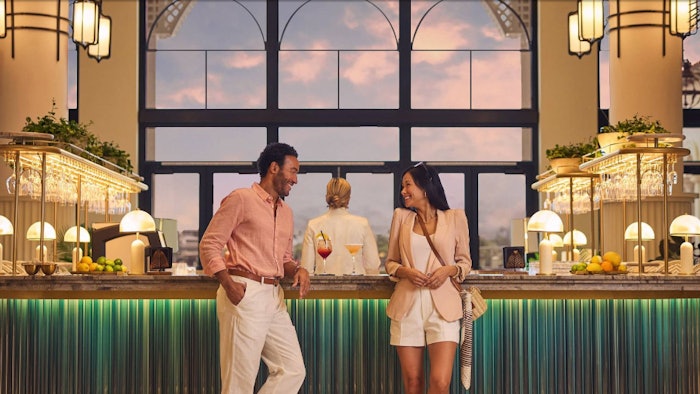 Daniel Hostettler, the Swiss-trained, Florida-based hotelier for The Boca Raton, has embraced the Forbes Travel Guide's Five Star challenge with gusto. Hostettler and his teams have earned Forbes' highest award in six separate instances. 
Now, Hostettler is sharing his approach so that business leaders know what to train for and business event planners know what to look for when chasing excellence.
You need systems as well as smiles.
Five-Star service needs to be "achingly" personal and personable, Hostettler said. This requires an element beyond well-selected, trained and managed employees (though, he hastens to add, that's certainly the place to start). "It needs to rest on a solid technological backbone, especially at a property our size." 
"We use well-thought-out technology, ideally concealed from the guest's view, to aid this personalisation," he said. This includes facial recognition and opt-in technology on guests' phones. And, coming soon, The Boca Raton will be deploying location-based beacons. "As a guest approaches one of our restaurants' host or hostess station, they'll be prompted with the approaching guest's name and other information that's unique to that guest, including whether they're a first-time or a returning guest," Hostettler added. Based on that last item, the host/ess can offer a greeting of either, "Welcome, Mr. Solomon," or "Welcome back, Mr. Solomon."
Beyond personalisation, Hostettler added, "we use technology to solve myriad problems and pursue opportunities." For example, he has uniquely solved an age-old, stomach-turning problem – the half-eaten remains of last night's room service that inevitably linger in the hallways. "I put trackers on our room service carts – yes, pretty much like on Breaking Bad – and a sensor on each guestroom door. When the cart passes that barrier, the butler gets a ring – a very insistent ring – until they make it a priority to whisk that detritus away."
Develop your humans, then deploy them.
Hostettler is quick to point out that there would be no hope of achieving a Five-Star goal without the efforts and buy-in of his "wonderful" front-line employees and leadership teams, some of whom have worked side by side with Hostettler for more than a decade at his various properties. "I couldn't possibly run a location of this size – or even, truth be told, a smaller one – without completely delegating much of the leadership to people who have grown with me and whom I implicitly trust in everything."
Hire for personality. Train for skills.
According to Hostettler, he preaches, and practices, "hire for personality, train for skills. I feel this is one of the ways we can keep extraordinary service happening with every guest via every employee.
"When leading a large property like ours, you have some ability to standardise the training, but you have to be aware of what an employee brings with them to that training. Five-Star service depends on something beyond what can be trained into an employee and, in a sense, beyond what can be paid for. It depends on something inside each employee that is either there or not."
Of course, he adds, this isn't cut and dried; the most by-and-large personable employee can have a bad day, and someone who isn't by nature particularly cut out for service can rise to the occasion. But, he elaborates, "seeking out potential employees with the right personality traits makes your odds much better."
>> thebocaraton.com
>> Stand E660