---
MyCEB calls for industry players at #ACAAF1
---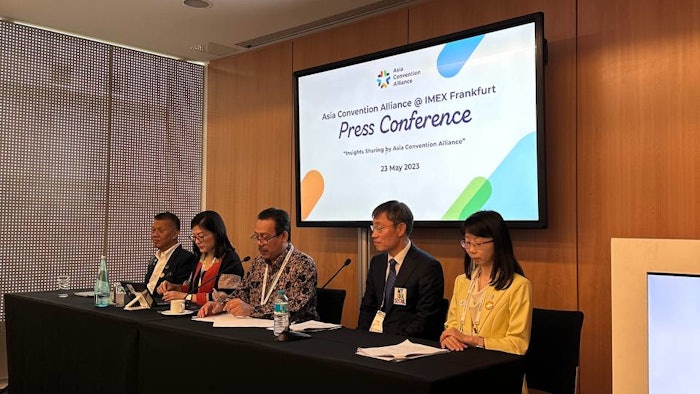 Malaysia Convention & Exhibition Bureau (MyCEB), a member of the Asia Convention Alliance (ACA), is calling for business events players to join their peers at the ACA Association Forum 2023, known as #ACAAF1.
Announced during a MyCEB-chaired ACA Press Conference at IMEX Frankfurt, the event aims to create a sustainable network between members and convention stakeholders as well as co-create an ACA-owned event.
The inaugural forum, planned for the Queen Sirikit National Convention Centre (QSNCC) in Bangkok, Thailand, on 11 November 2023, expects to welcome 100 delegates from the region's 20 established associations as well as international delegates from around the globe.
"In the past, ACA members as individual entities have had great working relationships amongst each other, but the recent unprecedented industry and global challenges have further propelled us to come together and overcome difficulties as a team," said Noor Azlan Abu Bakar, director of convention and exhibition for MyCEB. "ACA is a true alliance, which reflects the integrity of members convening to cohesively cooperate to benefit not just member countries, but the region itself. This is what we want to achieve through the ACA Forum as it is created and spearheaded by a band of the industry's authorities."
In the first installation, delegates can expect key takeaways on these issues: sustainability; diversity, equity and Inclusion (DEI); and environmental, social and governance (ESG) practices. All point to being aligned with reaching the United Nation's Sustainable Development Goals.
>> myceb.com.my
>> Stand B200