---
Isabel Bardinet is the 2023 ICCA Global Influencer
---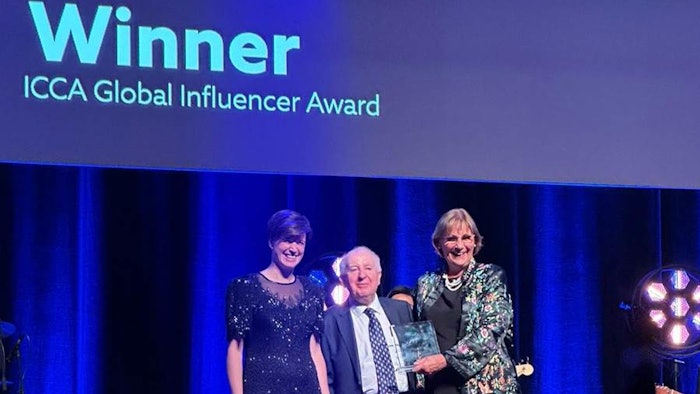 Isabel Bardinet has been named the winner of the 2023 ICCA Global Influencer Award. Isabel was presented with the award at the IMEX Gala Dinner and Awards at IMEX Frankfurt by ICCA President Marta Gomes and CEO Senthil Gopinath.
The award is given to regonise an influencer who has made a difference through the work they have contributed. In her 35-year career, Isabel has gone from organising governmental congresses in Paris to senior director at Palais des Congres, CEO of the European Society of Cardiology and president of the AC Forum. She has also been named one of the 25 most influential people in the industry.
In her 18 years as CEO of the ESC, she has advocated partnership with destinations, venues and the local ecosystem to organise successful events that forward the mission of the association.
Marta said the ICCA is proud to proclaim her as the ICCA 2023 Global Influencer for her role in leading the way towards more innovative events that leave a lower carbon footprint and a lasting impact on the cities that host them.
"Isabel is an absolute inspiration not only to women, but to anyone who starts their working day believing they can – and will – make a difference," Marta said. "Congratulations. And on behalf of ICCA, our global community and wider industry, thank you for all you've done and all you continue to do."
>> iccaworld.org
>> Stand G400