---
ICCA launches Global Advocacy Alliance
---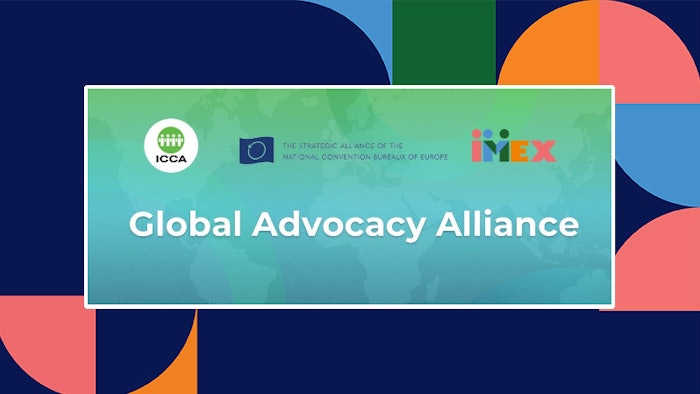 The International Congress and Convention Association (ICCA) has launched an advocacy alliance in partnership with the European CVB Alliance and IMEX.
The partnership will become an advocacy platform across the industry and create a dialogue amongst all members that will involve getting destinations to share their best practices and approaches regarding advocacy so that other destinations can learn and implement them in their respective cities and countries.
The collaboration will bring together expertise and resources from a range of fields, including environmental science, technology, business and community development. ICCA CEO Senthil Gopinath said that by working together, the alliance will reach more people with its message and set a working framework for sustainability measures in the industry and beyond.
"This is such important work and ICCA is delighted to bring our global influence to the Advocacy Alliance Initiative," Senthil said. "We are the industry that provides a link between business, the policy makers and the people. The promotion of sustainability initiatives is fundamental for both our business and our world. This collaboration will keep this ongoing objective at the top of our working agenda."
IMEX Group CEO Carina Bauer said that the partnership can make a difference in how the industry operates in the future.
"To make great strides in sustainability, collaboration and sharing best practices are both essential," she said. "This is where the Advocacy Alliance can make a real difference – all three organisations share a strong desire to step up and make the environment a key priority for our sector."
>> iccaworld.org
>> Stand G400