---
Tourism New Zealand invites you for kōrero and kai
---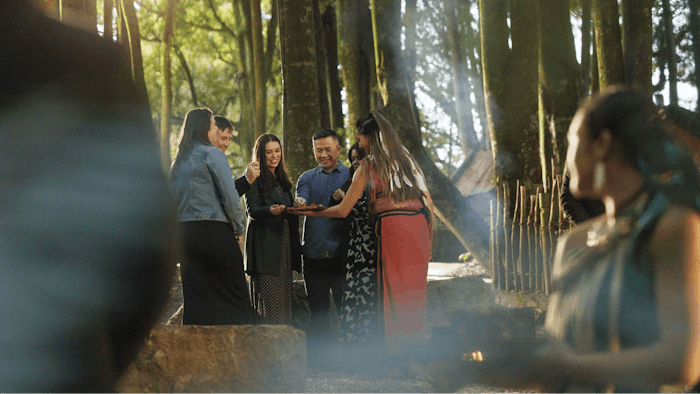 Tourism New Zealand is inviting IMEX Frankfurt attendees to stop by Stand B320 for kōrero (a conversation) and kai (food), and to learn about the country's three new convention centres.
Bjoern Sprietzer, Tourism New Zealand general manager, said the idea is to give people a little taste of New Zealand hospitality.
"We are bringing a genuine flavour of the uniquely Kiwi welcome, manaakitanga, and the notion that a stranger can soon become a friend after a conversation and sharing food and drink," he said. "That's something that is entirely relevant to us and our stand partners as we come to Europe to do business."
Among the topics of conversation will be the grand opening of Wellington's new convention centre, Takina, along with the new Ta Pae Christchurch Convention Centre. Visitors are also invited to learn about Auckland's New Zealand International Convention Centre, scheduled to open in 2025.
Visitors can also learn about the New Zealand stand's support of the IMEX People & Planet Pledge, which includes steps to reduce, reuse and recycle, and to reduce its trade show carbon footprint. The stand was designed using existing wall frames, truss and rigging; furniture, flooring and equipment from hired, reusable stock; graphic fabrics and substrates selected to be reused, then repurposed at end of life; and the use of a large LED digital video wall, replacing the need for creating oversize printed graphic panels.
>> businessevents.newzealand.com
>> Stand B320