---
Conventa reduces carbon footprint
---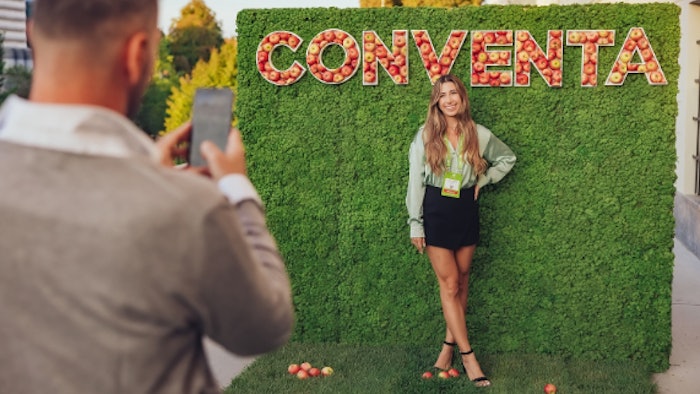 At Conventa 2023, organisers were able to reduce the trade show's carbon footprint by 8.9% by focusing on transport.
Overall, the transport footprint, as measured by ClimatePartner, fell from 90.7% of the event's total footprint in 2022, to 81.8% in 2023. That includes reductions in the footprint of transporting attendees and transporting equipment.
Conventa co-founder Gorazd Cad said that organisers had 19 partners helping them gather the data for this year's event. 
"The timely inclusion of partners into the process of reducing our carbon footprint was imperative," Cad said. "A crucial tool to measure the carbon footprint was our Green Handbook, which has become a kind of bible for organising sustainable events as it offers an array of handy tips and measures."
In addition, exhibitors at the trade show said in a post-show survey that they have been adopting more sustainable practices, including:
Bans on plastic
Wooden stands made from reusable wooden crates
Water in reusable glass bottles
Lanyards made from reusable cork
Predominantly plant-based food
Advocacy for walking to venues
Reduced use of printed materials
Digitalisation of communication via the mobile app
>> conventa.si
>> Stand C400