---
Durban ICC hosts Africa's Travel Indaba media launch and Chef's Table
---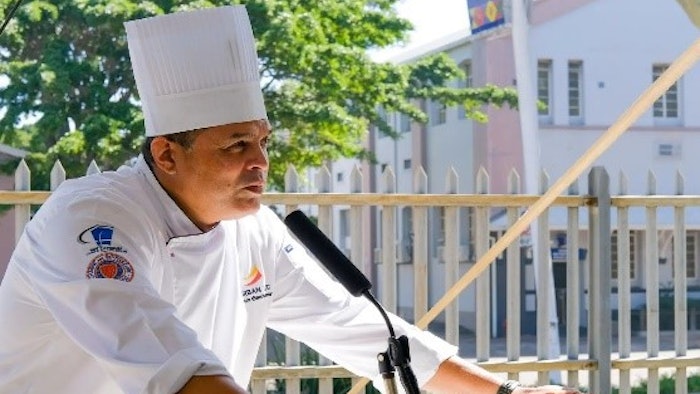 March was a big month for the Durban International Convention Center in Durban, South Africa. The venue played host to two high-profile events: the media launch for this year's Africa's Travel Indaba Trade Show (ATI) and an exclusive Chef's Table event for a select group of influential clients and stakeholders.
The ATI media launch was held in partnership with South African Tourism, Tourism KwaZulu and the City of Durban and was attended by a range of industry stakeholders, including Minister of Tourism Patricia de Lille.
The event highlighted the value of the ATI trade show in the continent's tourism value chain and the ways in which it contributes to the recovery of the tourism sector in Africa. Durban ICC Chief Executive Officer Lindiwe Rakharebe said the venue was proud to host the event.
"As the proud host venue of Indaba for over two decades, we are committed to supporting the growth of the African travel industry and this trade show which promotes the best the continent has to offer," Rakharebe said. "This event is also a major contributor to positive economic impact in KwaZulu-Natal and is set to once again generate tens of millions to our gross geographic product this year."
The Chef's Table event was attended by a select group of influential clients and stakeholders and featured an exclusive menu created by the ICC's Executive Chef, Clinton Bonhomme.
"It was a wonderful opportunity to showcase our talented culinary team and to provide our special guests with an unforgettable dining experience," Rakharebe said.
>> icc.co.za
>> Stand C500