---
Freeman partners with Zenus to map meeting behaviours
---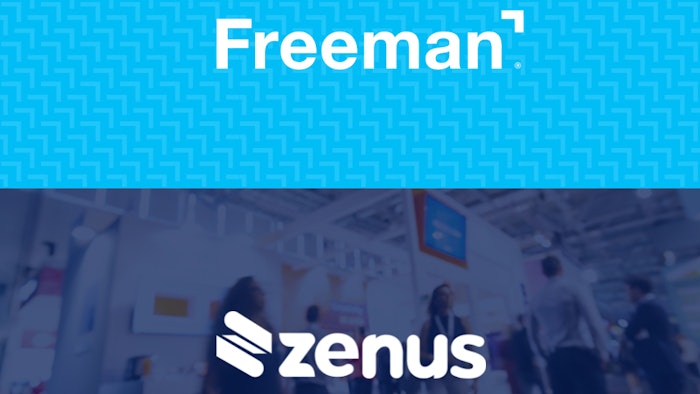 Freeman, a global leader in events, has entered a strategic partnership with Zenus to introduce a new service: ethical AI-based attendee behaviour mapping for trade show and conference organisers. Through this customers receive aggregated and anonymous data around dwell time, sentiment and attendee activation. This metadata can be translated into actionable insights for exhibitor and sponsor ROI, and future event planning.
"Partnering with Freeman, the leader in events, was an easy decision for our team," said Panos Moutafis, co-founder and CEO of Zenus. "As the general contractor for many of the top conferences and trade shows, Freeman has strong relationships with organisers around the world, which allows for easy setup and deployment of our system across a wide cross section of events. Event organisers, exhibitors and attendees can benefit tremendously from the actionable insights our behaviour mapping technology makes available."
Zenus was selected because of its cutting-edge technology and privacy-first approach to data collection, ensuring the data is captured responsibly and respecting the privacy of all event attendees. The AI technology is scalable, privacy compliant, accurate and easy to use. Freeman has spent time with Zenus testing and piloting the technology in preparation to launch at scale across events and trade shows. 
One of the primary benefits is its lightweight deployment with no infrastructure needed. No Wi-Fi is necessary, as it runs on cellular. The metadata being captured is strictly dwell time, sentiment, demographic and position without violating privacy concerns.
>> zenus.ai
>> Stand E765