---
Community is critical for City Destinations Alliance
---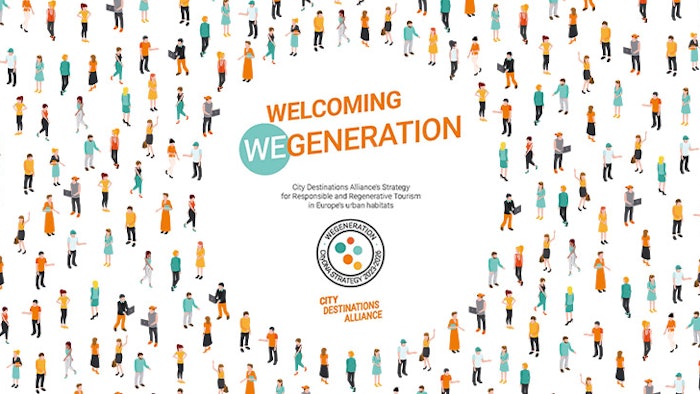 City Destinations Alliance (CityDNA) members approved a new strategy during its annual conference and General Assembly in Sofia. The more than 115 Destinations Marketing Organisations (DMOs) members decided on the long-term purpose and vision for the alliance to inspire and empower European city destinations in the shift towards regenerative tourism for better liveability and visitability of cities.
CityDNA advocates that DMOs have a unique opportunity to make a real difference; they can connect people, cities and cultures and contribute to the quality of life in cities. The new four-year strategy, titled Welcoming Wegeneration, makes the case for better urban tourism with thriving communities and sustainable tourism practices as guiding principles.
The new strategy sets the tone and direction for the alliance until 2026. Coining the term Wegeneration, CityDNA envisions a change of era for the global visitor economy with profound implications for how cities should manage tectonic shifts in our societies and navigate towards purposeful adaptation and restructuring. 
"This strategy also reflects a shift for City Destinations Alliance because it is the first strategy we do together as a re-imagined alliance of cities, after our rebranding process took us from association to alliance – and refocused on our shared (City) DNA," said Petra Stusek, president. 
>> citydestinationsalliance.eu
>> Stand G245