---
ICCA will unveil digital transformation at IMEX Frankfurt
---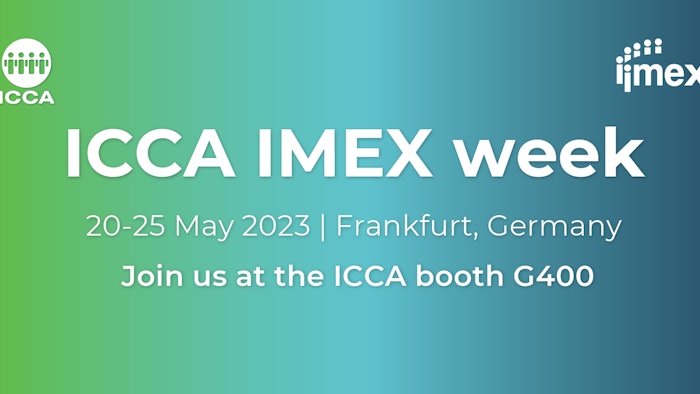 The International Congress and Convention Association has redesigned and revamped the ICCA website and database, and IMEX Frankfurt attendees will be among the first to see how this digital transformation will shape the future of the association and its members.
The Association Database Online provides a historical overview of thousands of association meetings plus current contact addresses, creating a track record of where each meeting has been held in the past and the destinations that have been chosen for the future.
On Tuesday, May 23, attendees can get a look at the updates and the redesign of the ICCA website.
In addition, ICCA will be highlighting its advocacy role as a driver of social change within the industry. The Advocacy Alliance of National Convention Bureaux will focus on how ICCA leverages influence for sustainability – laying out the association's strategic vision for 2023 and beyond.
ICCA President of the Board Marta Gomez and ICCA CEO Senthil Gopinath will be on hand to walk attendees through both developments and answer any questions. They will be joined by Matthias Shultze, German Convention Bureau MD, and IMEX Group CEO Carina Bauer.
>> iccaworld.org
>> Stand G400