---
Proske commits to sustainable meetings
---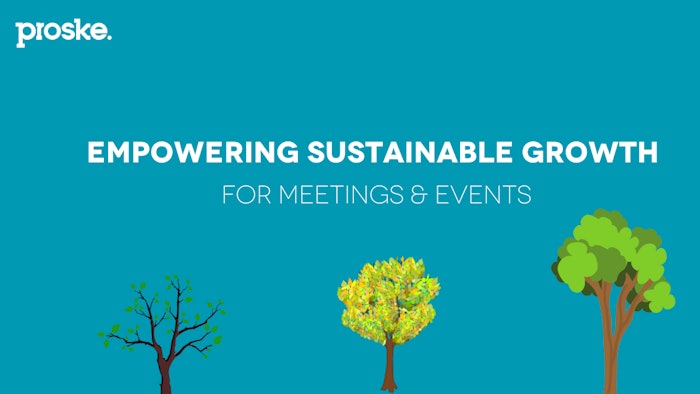 The trend towards sustainable hybrid and live conferences has been clear over the past few years. As more companies have been prioritising sustainability and digitalisation, Proske is feeling a strong tailwind for its services in the sustainable meetings and events business.
"The meetings and events industry is currently undergoing a period of radical change - driven by our customers' strongly prioritised topics: digitalisation and sustainability," said Larissa Steinbäcker, co-CEO of Proske. "I am personally very excited that these topics are now being prioritised more and that we can now support clients with our expertise in an even more targeted way to achieve their sustainability KPIs."
The company is responding to the growing demand for sustainability and digital technology by prioritising individual consultation and customising sustainability strategies for each client and project. An exclusive partnership with TROOP Travel provides accurate data to decide the best location for face-to-face meetings in terms of cost, risk and CO2 emissions.
The company also focuses on digital meeting formats, such as its virtual platform magnid, which is scalable, GDPR-compliant and can bring together global audiences in a sustainable and inclusive way.
>> proske.com
>> Stand F100