---
Dubai recognises ambassadors with appreciation event
---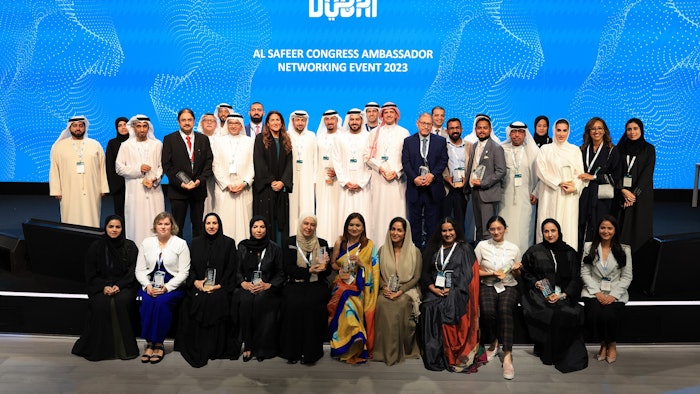 Dubai's Department of Economy and Tourism (DET) has honoured members of the Al Safeer Congress Ambassador Programme who spearheaded successful bids to bring global business events to Dubai.
In 2022, ambassadors led bids to win a total of 24 conferences and congresses, which will take place over the coming years. In addition to attracting thousands of delegates, these events will add further momentum to the development of Dubai's knowledge economy and make important contributions towards achieving the Dubai Economic Agenda D33 over the next decade.
"Dubai's Al Safeer Congress Ambassadors continue to make a vital contribution to Dubai's growth as a business events hub, and we thank and congratulate all members of the programme, and especially those recognised today, for their efforts over the past year," said His Excellency Ahmed Al Khaja, CEO of Dubai festivals and retail establishment. "Working with stakeholders in the city and engaging with their peers internationally, our ambassadors have presented Dubai as not only a world-class events destination, but also as a leading knowledge hub."
Among the events captured in 2022 were the International Congress of Endocrinology 2024, Global Summit of Women 2023, World Congress of the International Society of Radiographers and Radiological Technologists 2026, and Congress of the Asia Pacific Orthopaedic Association 2024.
>> visitdubai.com
>> Stand E500