---
Aberdeen goes above and beyond
---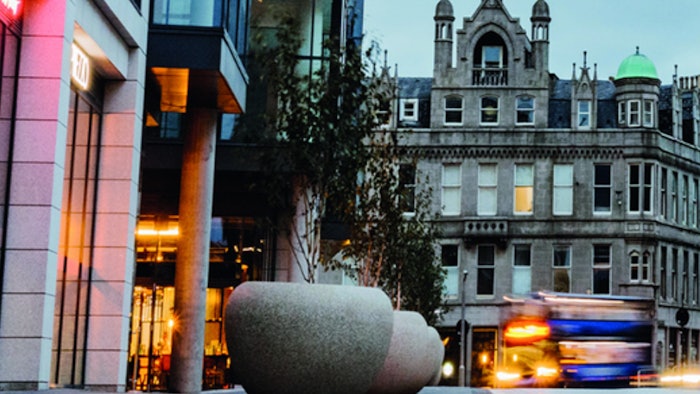 One of the Scotland's most international cities with its famed academic institutions and entrepreneurial sectors, Aberdeen is the ideal place for business and guarantees a memorable backdrop for events.
Aberdeen and Aberdeenshire have a proud tradition of entrepreneurial spirit and continue to produce ground-breaking scientific achievements - from the first MRI scanner to subsea technology. Today, energy innovation, breakthrough treatments for Alzheimer's disease, globally recognised food and drink brands and high-end scientific research mean Aberdeen's innovation continues. At the forefront of energy innovation, Aberdeen is leading the way towards a lower carbon future and is at the vanguard of the hydrogen fuel revolution.
Aberdeen continues to invest and develop its conference facilities, including opening the impressive P&J Live in 2019, the most sustainable events complex in the United Kingdom. The complex offers 48,000 square metres of purpose-built, flexible event space and an on-site green energy plant. Situated next to the airport, P&J Live offers excellent international flight connections. The railway station is just 15 minutes away, providing easy access from all around the UK.
>> meetabdn.com
>> Stand F420