---
Cairns Convention Centre to open expansion in June
---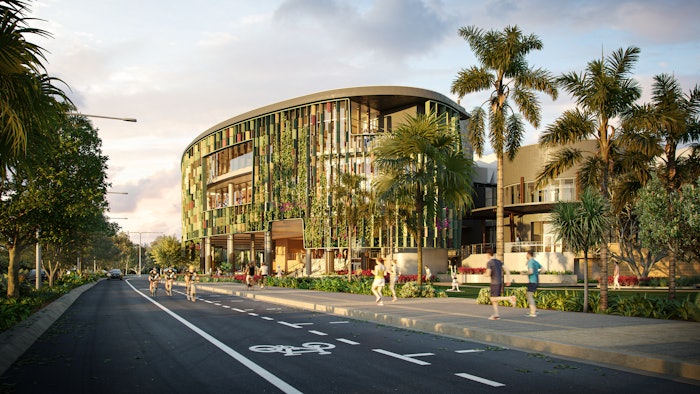 Meetings will soon have a lot more room to breathe in Cairns, Queensland, Australia.
The Cairns Convention Centre is opening its highly-anticipated expansion in June, including a significant number of enhancements. Among the additions are a rooftop banquet area, three state-of-the-art meeting rooms and an exhibition and plenary lecture space, providing a total of 10,500 square metres of new floor space. This significant expansion enables the Centre to accommodate multiple or larger events, with conferences and exhibitions for up to 2,500 guests possible across the entire venue.
"Coupled with the latest audio-visual technology, the additional space offers conference organisers a wealth of flexibility and industry leading infrastructure for their events," said Janet Hamilton, general manager at Cairns Convention Centre. "The new interior features significant new exhibition space, a plenary space capable of hosting 400 people and three new meeting rooms."
The new Trinity Level is a key part of the expansion, offering guests natural views of two world heritage sites – the Wet Tropics Rainforest and the Great Barrier Reef. The Trinity Room, an ideal setting for gala dinners and large cocktail functions, can accommodate up to 500 people. The outdoor Trinity Terrace offers panoramic views of the Trinity Inlet, providing a unique backdrop for cocktail functions, lunches and other events seeking to embrace Cairns' tropical climate.
The expansion project also includes eco-conscious features such as high-performance glazing on the building, which increases energy efficiency by up to 30%; and 1,200 sun blades and biophilic design living greenery over the façade reduce heat gain from the sun.
>> cairnsconvention.com.au
>> Stand B290