---
Cologne Convention Bureau team celebrates success in 2023
---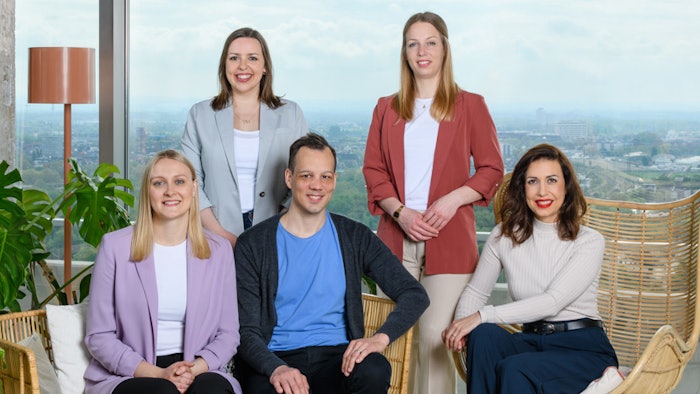 The Cologne Convention Bureau team celebrated a successful 2023 at CCB's second MICELab Cologne Networking event, Networking on the Rhine. And the year isn't even half over yet.
The team – Filiz Uk, Jena Culemann, Sandra Aufschnaiter, Lisa Bewersdorff and Stafan Freihaut – have already brought several events to Cologne:
FEBS-IUMB-ENABLE Conference 2023 (biochemistry)
ISOQOL 31st Annual Conference 2024 (pharmaceuticals and biotechnology)
PHO 2024 Conference
PCE World Conference 2026 (psychotherapy)
Those international events will bring professionals from all over the world to Cologne, further establishing the city as an outstanding meetings and events destination.
In addition to these events, Cologne will also see the launch of the Confex Event and Convention Centre in 2024 as well as an updated CCB website with a revised meeting planner, and further MICELab events.
Dr. Jurgen Amann, managing director of Koln Tourismus, said the new event and convention centre will increase demand for Cologne as a meeting destination.
"Designed for higher-capacity events, Confex fills a current gap in supply and has a positive impact on the perception of Cologne as a MICE destination," Amann said.
>> locations.cologne
>> Stand F100-07