---
Barbican event spaces undergo sustainable spring makeover
---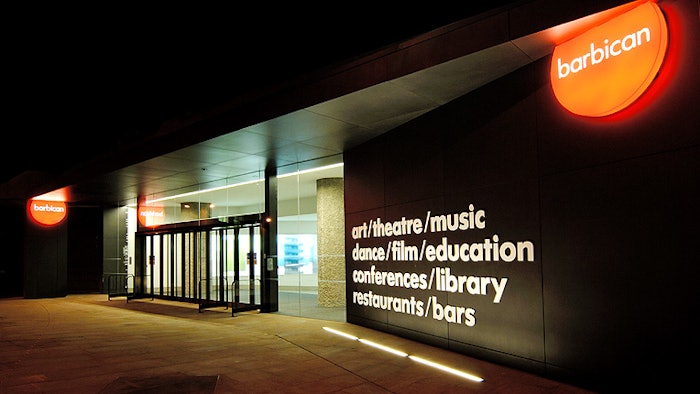 Photo credit: Morley von Sternberg
London's Barbican Centre has given its Frobisher event spaces some major upgrades heading into the summer and autumn event seasons.
The refurbishment work includes recarpeting throughout the whole of the Frobisher suite, including the Frobisher Rooms, Frobisher Hub, Frobisher Lounge and corridors. This has been done using a Milliken carpet, which is carbon neutral and made from recycled yarns and materials. In addition to its sustainable credentials, the new carpet will also improve acoustics throughout.
All the rooms have seen significant investment in state-of-the-art AV equipment. This includes new HD projectors, which will provide greater image clarity with vivid brightness and clear contrast. The new projectors also benefit from ultra-low noise operation, while being more sustainable thanks to low power consumption and eco filters.
Rounding off the works and adding significantly to the Barbican's sustainability credentials are upgrades to the lighting and LEDs as well as the heating system throughout the Frobisher suite. An air source heat pump will replace inefficient electric fan and storage heaters. The changes will provide year-round comfort for delegates.
Lee Dobson, head of event management at Barbican, said the refurbishments are much needed and will make the event space that much better going forwards.
"A new carpet and heating systems are not necessarily the most high-profile refurbishment work, but represent significant investment and are vital to the Barbican's ability to maintain its place as leader in sustainable conferencing," he said.
>> barbican.org.uk
>> Stand F440