---
The Carlton Cannes reopens its doors
---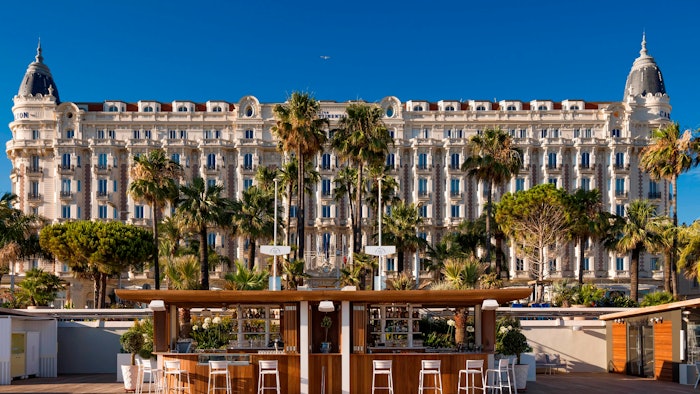 The Carlton Cannes, now a Regent Hotel, opened for business in March this year after closing for renovation in September 2020.
Giuseppe Vincelli, general manager of the hotel, said he and the staff are thrilled to reopen the doors of the hotel to welcome new and returning guests.
"What we have in this building now is a stunning blend of heritage and modernity, between our legacy and the many innovations we cannot wait to unveil," he said. "This beauty of contrasts has been our leitmotiv. It mirrors that of this timeless Riviera elegance and the effervescence of the world-leading festivals in the city."
The two-year renovation included the preservation of the hotel's historic features as well as the addition of two 20,000-square-metre wings, home to luxury residences along the rear of the property. This has helped create an enclosed garden landscaped with 22,000 plants and flowers, peristyle alcoves, sunbathing decks, handcrafted cabanas and the largest hotel infinity pool in Cannes.
The hotel also offers a new, 900-square-metre fitness and spa complex called The C Club, which features a full-sized boxing ring and a state-of-the-art gym, yoga and Pilates studio.
>> ihg.com
>> Stands D150 and E670