---
International events come to Bologna Congressi
---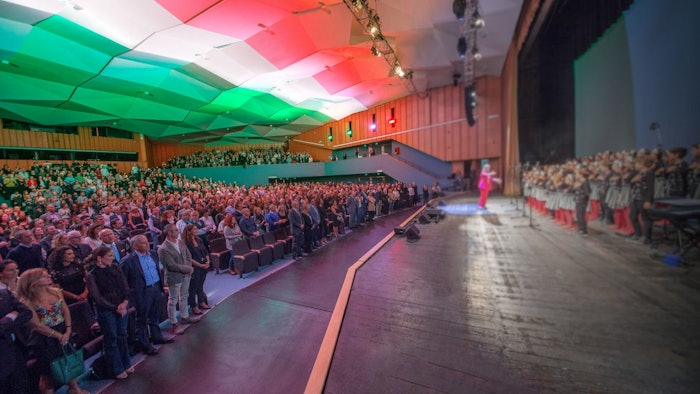 2023 is shaping up to be a busy year at the Bologna Congress Center, the international conference hub of the Bologna Fiere Group.
This year there are 15 inernational events coming to the venue, with most of them dedicated to the scientific, medical and educational worlds. In the next six months, the venue expects to see more than 20,000 international attendees.
In addition, the EuropAuditorium Theater was expanded in 2022 into the adjoining space of the Comunale Noveau and will offer shows and cultural artistic events throughout the next three years.
Donato Loria, CEO of Bologna Congress Center, said the addition will transform the Congress Center into a venue that is at the service of the people and the city of Bologna.
"A venue where the spotlight is never turned off," he said. "Congresses, meetings, conventions, musicals, concerts and opera – a unique offer that for 2023 – is already seeing more than 100 international, national and regional events."
Gianpiero Calzolari, president of Bologna Fiere, said the Bologna Congress Center has established itself as a hub for cultural, scientific and business dialogue and exchange.
"In this way, not only are incoming events promoted – and therefore hotel occupancy, along with the use of commercial and catering establishments – but we also promote a way of networking in the area by creating engagement at the local conference and attraction level," he said.
>> bolognacongresscenter.com
>> Stand D400