---
Portland features the best street eats
---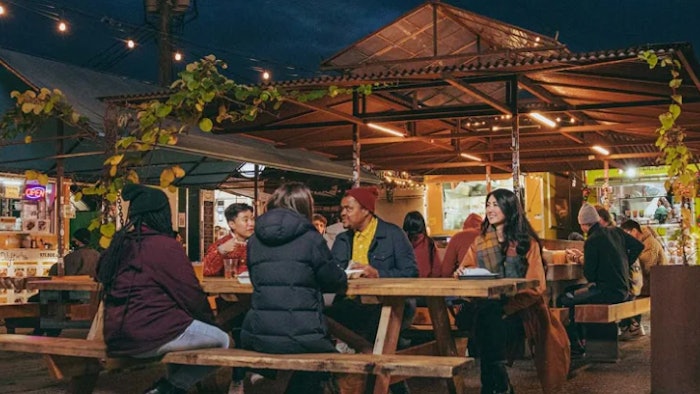 Portland's food truck scene is legendary, with as many as 750 street food options arranged into food cart pods, often with beer gardens and communal seating.
Famous food trucks (Nong's Khao Man Gai) and pandemic projects (Mama Dut) have transitioned into bricks-and-mortar shops, paving the way for a new generation of culinary creatives. Several mobile food menus (Kee's #Loaded Kitchen and Erica's Soul Food) are superior to comparable cuisine counterparts in traditional restaurants.
Meeting planners can plan a food cart odyssey around Portland or hop aboard Around Portland Tours' Food Carts of Portland Bike Tour, a 3.5-hour guided cycling exploration of the city's food cart scene.
Taking its name from one of Portland's many monikers, Rose City Food Park is also located in northeast Portland within the Hollywood district. More than 15 food carts are anchored by the Adda Beer alfresco beer garden. Groups can chow down at Charlie's Breakfast Cart, Let's Roll, Rocket Breakfast and Simply Thai. For something different, Chochu Local Island BBQ offers the lesser-known flavours of the Mariana Islands such as barbecue plates with ribs, chicken and pork belly fresh from the grill; Chamorro-style empanadas; and lumpia (deep-fried spring rolls).
>> travelportland.com
>> Stand C250