---
Solo Sokos Hotel Pier 4 hits the Helsinki hotel scene
---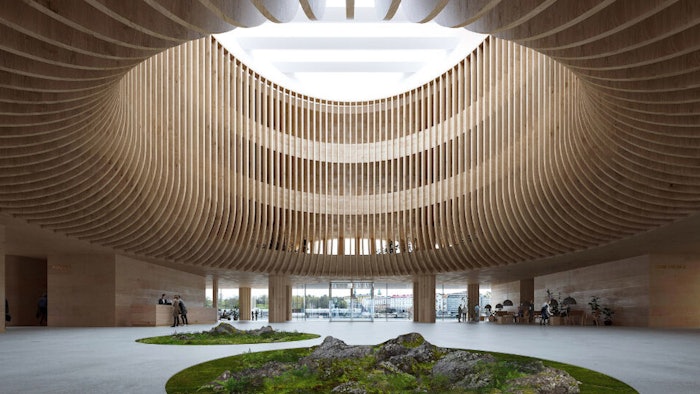 Upscale Solo Sokos Hotel Pier 4 will open by the seaside pier at Helsinki's Katajanokka in summer 2024. The hotel will offer a glimpse of hotel stays of the future, with emphasis on multi-sensory experiences, individuality and sustainability. The new hotel forms part of the S Group's strong investment in the central Helsinki hotel scene.
The hotel will be situated in a new building owned by Varma Mutual Pension Insurance Company. The property, named Katajanokan Laituri, will also house the new head office of Stora Enso, conference facilities and café and restaurant facilities open to the public on the street level and rooftop terrace.
"The new Solo Sokos Hotel Pier 4, located in the city's most luminous location, will act as a showcase of Finnish know-how, where responsibility and sustainability will steer hotel operations, from choices of raw materials to services," said Jari Annala, CEO at Sokotel Oy. "We appreciate being able to bring a highly valued Finnish hotel brand into this unique property, which will also be of interest to international tourists."
The hotel's 164 rooms will overlook the Baltic Sea, the Katajanokka area or the hotel courtyard with a Finnish meadow. The proximity to nature and the natural materials used throughout the hotel create a unique atmosphere that appeals to all the senses.
>> sokoshotels.fi
>> Stand F250