---
Gothenburg will boast Volvo landmark
---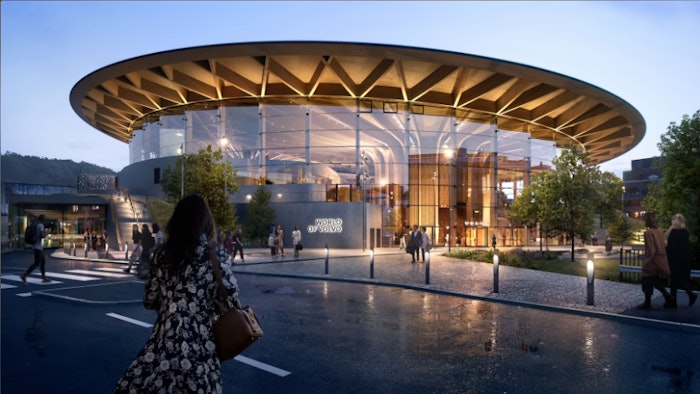 A new landmark with space for exhibitions, concerts and dining experiences is taking shape in central Gothenburg. The five-story, 22,000-square-metre World of Volvo is scheduled for completion in two years. In addition to being the hub for all Volvo companies, the Experience Centre will be a meeting place for everyone who lives in or visits Gothenburg.
The Experience Centre will be inaugurated in early 2024. Behind the project are Volvo Cars and Volvo Group, who want to create a hub for Volvo's business in the city where it all once began, and at the same time give Gothenburg a new public venue. World of Volvo will not only be a destination for business conferences and car enthusiasts, but also a place for exhibitions, events and eating experiences.
"The opening is still some way off, so there is plenty of time to create the content and programme we will offer when we open our doors. Right now, we are in an incredibly inspiring phase where the construction is in full swing," said Magnus Wrahme, CEO. "We will create a vibrant place that changes shape frequently where people can meet and be inspired."
World of Volvo will be situated on the side of the E6, just south of the Liseberg amusement park. The area will be characterised by greenery, an oasis for Gothenburg visitors and residents looking for a place to relax.
>> worldofvolvo.com
>> Stand F200