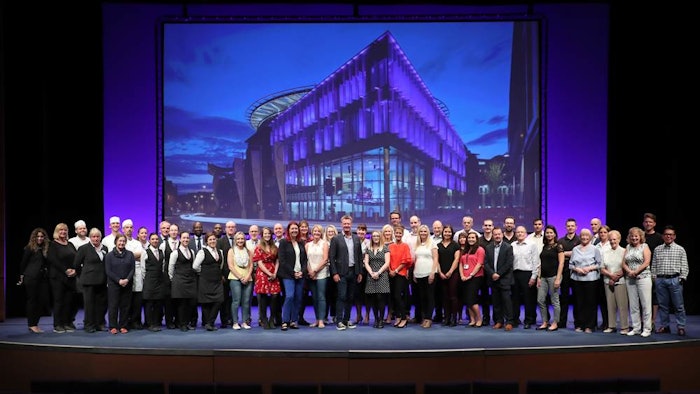 As Scotland's leading conference venue, the Edinburgh International Conference Centre (EICC) is happy to report increased revenue by 45 percent in 2022, as well as hosting about 72,000 delegates last year.
"Our 2022 figures tell a post-pandemic rebound story and, combined with bookings in 2023 and the pipeline for 2024 and beyond, we have real confidence that the industry is moving back to pre-COVID levels," said EICC CEO Marshall Dallas.
In June 2022, Hyatt Hotels Corporation announced it has entered a franchise agreement with the EICC for a 350-bedroom Hyatt Centric hotel in the Haymarket area of the city. The hotel, set to open its doors in 2025, will improve the strength of the EICC as an international event destination. It will also see revenues reinvested into the conference centre and hotel, and the hotel school will help address recruitment challenges faced by Scotland's hospitality industry. The hotel will be one of the most sustainable hotels in Scotland, with zero fossil fuel energy use.
The conference and events venue also announced that it has taken on the management and operations of Edinburgh's Convention Bureau to help drive the city's business events sector.
>> eicc.co.uk
>> Stand F420