---
Hard Rock REVERB is for the modern music lover
---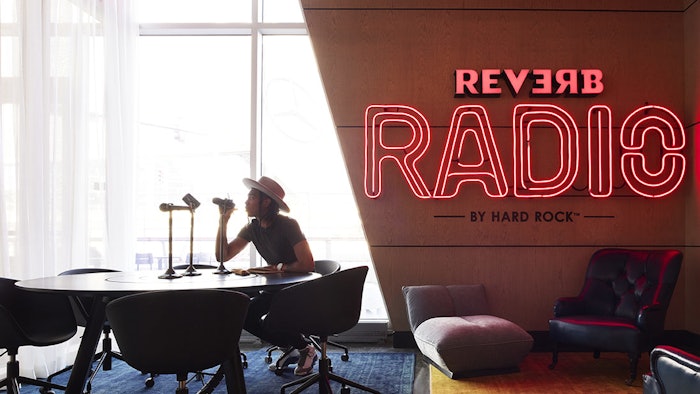 The REVERB by Hard Rock brand strives to be an energetic cultural hub that provides space for locals and travellers to connect and create together. Whether travelling for business, leisure or gathering with friends and family, REVERB Hamburg, opening mid-year within the St. Pauli Bunker, will be designed for socialising and fostering a sense of community. The space plans to host cultural programming such as concerts and performances from up-and-coming artists.
"Hard Rock has been celebrating the spirit of music for five decades, and with REVERB, the spotlight shines directly on the fans," said Todd Hricko, senior vice president of hotel development at Hard Rock International. "After the success of the first REVERB in Atlanta, Georgia, we are thrilled to bring this concept to Europe, and are especially excited to have Hamburg, Germany, as the home of our first European REVERB property."
Each REVERB hotel features a unique property mix of king, double queen, and Roadie Bunk Rooms, all of which include stylish and comfortable furnishings, fan-inspired artwork, workspaces and showers with premium bath products. Each technologically advanced guest room will have in-room smart voice assistants to access the REVERB City Guides, mood lighting, playlists and entertainment options. Guests can also take advantage of three ways to check in upon arrival, including a self-service kiosk, personal mobile devices or with REVERB's Crew at the front desk.
>> hardrockhotels.com
>> Stand F530