---
Strategy, leadership, performance and empowerment meet here
---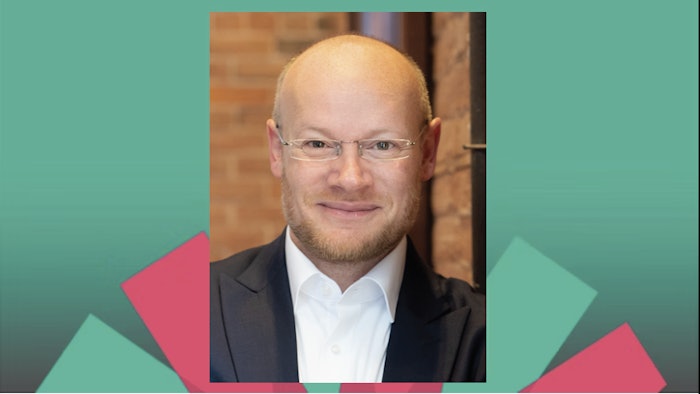 Purpose without action is totally meaningless. And strategy is not about predicting or knowing the future. In fact, it's the opposite. And don't even get him started on one of the big L words in business right now (legacy, in case you were wondering).
A pre-show conversation with board director, strategy facilitator, speaker and author Alex Brueckmann went down several fascinating roads.
Two favourites and those likely to resonate most with an audience of curious, eager-to-learn IMEX attendees are outlined briefly below.
If you're on a path of personal or professional growth and want to gain some first-class business consultancy advice for precisely zero euros, be sure to hear Alex speak at IMEX (in both English and German language sessions).
1. A strategy is not a plan
Despite what many of us are taught, told, think or read, a strategy is not a plan to reach a goal. A plan to reach a goal is simply a collection of tactics. Brueckmann argues that strategic planning is, in fact, an oxymoron. You can't do both at the same time. They're mutually exclusive. And thinking that you can do both means you're wasting resources, time and energy. More importantly, you're not allocating enough time, resources or energy to a proper strategy, which should be built to meet the needs of just one person – your customer.
So why do companies tend towards plans and planning? Because both create the illusion of control. Focus on the needs of your customer. That's your strategy. Everything else is tactics!
2. Purpose without strategy is merely intention
Moving on to purpose. As Brueckmann explains, a purpose is simply a declaration of intent. Without action, purpose means nothing and will achieve precisely that: nothing. This applies whether you're talking about a personal or a company purpose.
Are you getting the hang of this now? What does a purpose need for it to come to life and to have meaning and impact? A clearly articulated strategy!
If you're a company or individual interested in the idea of legacy, Brueckmann advises you start with purpose. Ask, why do I/we do what I/we do? What tangible impact do we want to have? Your legacy has to be a living entity and, in general, the strongest, most resonant legacies align with 'doing well while doing good.'  Aiming for higher profits or more money do not count. We're talking ambition of a much higher and meaningful order here.
If you see yourself as someone who's master of your own fate, whether you're employed, a small business owner, freelancer or simply starting out in the global events industry, then you'll love Brueckmann's insights, practical business wisdom and buzzword busting.  Better still, you'll bump into like-minded others at his sessions. And who knows where those connections might lead you?
Brueckmann's new books, Secrets of Next-Level Entrepreneurs (March 2023) and The Strategy Legacy (autumn 2023) have received near-ecstatic advance praise from entrepreneurs, corporate leaders and leading academics alike. He's impacted thousands of business leaders across the world, from multinationals to start-ups, and holds degrees and certificates in management, leadership and strategy from EBS European Business School (Germany), INSEAD (France) and Harvard Business School (USA).