---
IMEX 2023: 'the World Cup of IMEXs'
---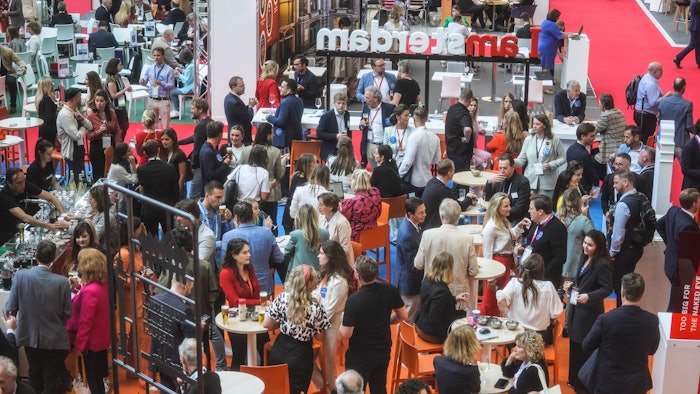 Reflecting the resurgence and renewed confidence of an ever-stronger events industry, IMEX Frankfurt 2023 swept us all up in an exuberant celebration of our global community. It was a platform for new and new-to-the-market destinations, venues, experiences and tech; a lodestar for learning; and a backdrop for thousands of business appointments, deals and exchanges.
Framed by a fresh new contemporary brand look, IMEX 2023 saw 11,764 global suppliers and event professionals come together, making 57,700 buyer-exhibitor appointments over three fabulous Frankfurt days.
"IMEX 2023 has been the World Cup of IMEXs. Over 450 meetings took place on our stand, and we gave a group presentation to 60-plus planners, too. We received concrete leads for 2024, 2025 and 2026. It is incredible for us to see business coming in more than three years in advance."
Rodrigo Esponda, managing director, Los Cabos Tourism Board 
"2023 is the new benchmark for success for IMEX. The aisles were constantly flowing every day. London ExCeL has had 10-20 strong event leads and we've had requests for RFPs. One large corporate in the FinTech industry wants to bring 4,000 delegates to ExCeL to use the convention centre's new extension in 2024. We've had great engagement with PCOs across Europe, too."
James Rees, executive director, ExCeL; president, JMIC
"This year's show has been amazing. We've brought 17 companies from Colombia, and everyone has been so busy with lots of meetings and leads. We've met with Volvo, SEAT and other corporate and congress planners, bringing more than $20 million worth of business to Colombia, which will generate thousands of jobs."
Jew Patrouchev, senior tourism and MICE representative, Central and Eastern Europe, ProColombia
The desire to do business was matched by the desire to learn, with packed-out sessions throughout the week's education programme – from Monday's specialist education series to the hundreds of education sessions taking place across a kaleidoscope of event spaces and formats in Hall 9. New events and experiences included the German-language MICE Impact Academy, the Google Experience Institute's (Xi) CoLabs and Encore's innovative Ideation Station.
Monday 22 May saw agency, association and corporate event professionals come together at the Agency Directors Forum, Association Focus (sponsored by Messe Frankfurt and Amsterdam Convention Bureau) and Exclusively Corporate, as they took the opportunity to combine high-level learning, knowledge exchange and networking with profitable and productive business connections.
"The efficiency dividend is the wow for me at IMEX."
Rodney Cox, director of flagship events, International Gas Union
"We're a proud partner of Association Focus and value the opportunity for associations to meet each other face to face. Exchanging knowledge, collaborating towards collective solutions for a better tomorrow are where our ambitions lie too."
Dennis Speet, director, Amsterdam Convention Bureau