---
A world of new possibilities at IMEX Frankfurt 2023
---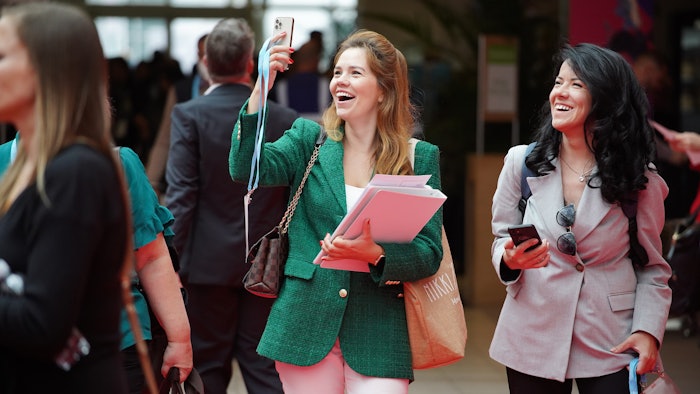 Spring has most definitely sprung and that can only mean one thing – IMEX Frankfurt, and the opportunity to explore a whole new world of possibilities, is just around the corner.
Expert insight, emotional intelligence and experiential design are just some of the facets you can expect from our education programme. Plus fun, frivolity, friendships (and general fabulousness) at our networking events, and too-many-to-mention opportunities to meet with the global events community on the show floor and in and around Frankfurt.
Exhibiting destinations include Boston, Croatia, France, Georgia, Germany, Hong Kong, Los Cabos, Malaysia, Morocco, Peru, Sarawak, Spain, Taiwan and Thailand. Hotel brands include Accor, IHG Hotels & Resorts, NH Hotels and Radisson, and tech providers include Cvent, Encore, EventMobi and ExpoPlatform. Search our new and easy-to-use exhibitor directory to make your selection from our global line-up of 2,500-plus exhibitors.
Headline events span the Agency Directors Forum, Association Focus and Exclusively Corporate. These are joined this year by new co-located events ELX (Event Leaders Exchange) and MICE Impact Academy, plus the She Means Business and AVoice4All session series.
Informed by our human nature talking point, our education programme is designed to help you embrace skills such as public speaking, human-centred design and leadership. It's also formatted to ramp up your core skill set with topics including contract negotiation, talent acquisition and F&B planning.
However you'd prefer to experience IMEX Frankfurt, from meditation in the Be Well Lounge to racing along the river on the IMEXrun to gala dining at the Alte Oper to competing for the top slot on the Maritz Global Events Sustainability Challenge to checking in with your office in the new Workspace by memox – we cannot wait to welcome you to Frankfurt in May.
Association Focus is sponsored by Messe Frankfurt and delivered in association with AC Forum, AMC Institute, ASAE, ESAE and ICCA. AVoice4All thought leadership is brought to you in association with Destination Toronto. The Be Well Lounge sessions are brought to you by Inner Sense and supported by Weichlein Meetings & Incentives and Costa Rica DMC. Maritz Global Events Sustainability Challenge is powered by Heka Health. She Means Business is brought to you by IMEX and tw magazine, supported by MPI and sponsored by CCH Congress Center Hamburg, m:con-mannheim:congress GmbH, Nürnberg Convention and Stuttgart Convention Bureau.