---
Put your professional development first
---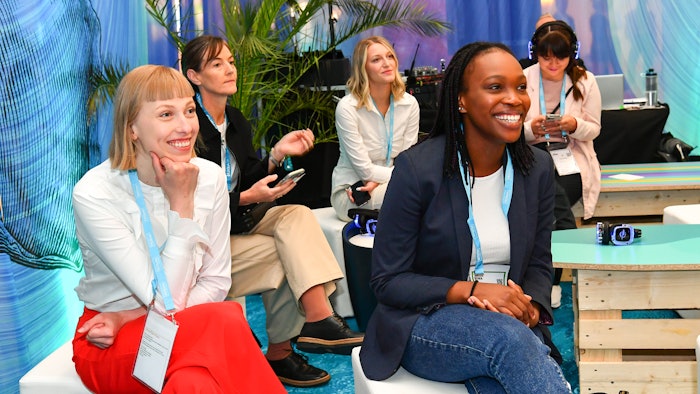 IMEX at Frankfurt offers something for everyone with more than 150 learning sessions designed to help you tap into rapidly evolving trends and ramp up your skill set in a time of post-pandemic accelerated change.
Just a few of the highlights include:
Coach, author and media personality Chris Salem and facilitator, coach and speaker Tacy Riehm will guide you towards leading authentically to attract and retain talent through emotional intelligence.

Crisis leader, mediator and mentor Thomas Lahnthaler and Siemens Healthineers Head of Global Events Eszter Mattiassich-Aszody will share leadership and life lessons from children.

Storycraft Lab CEO Naomi Crellin and Google's Global Event Solutions Strategic Lead Megan Henshall will explore innovation and inclusion through a Google Xi Days case study.
The She Means Business programme, brought to you by IMEX and tw magazine and supported by MPI, covers the road to net zero, the metaverse, diversity and gender equality, empowering Gen Z and bridging the generation gap. Also running throughout the show, the AVoice4All programme in association with Destination Toronto shines a light on neuro-inclusive design, human-centred design and the human nature of kindness.
A panel of data experts, Anthony Kelly, MD, Measurable Marketing Consultancy; Kari Sponholz, CTO, Avantgarde; and Christie Osborne, principal, Mountainside Media, show you that if you know your data, you'll wow your humans.
And in just one of the 17 sustainable event sessions, Kyra Reiter of Sustainable Meetings Berlin, shows you why sustainable event management can be quick and clean.