---
World-class gastronomy and innovative green thinking. Experience events in Denmark – the Land of Everyday Wonder.
---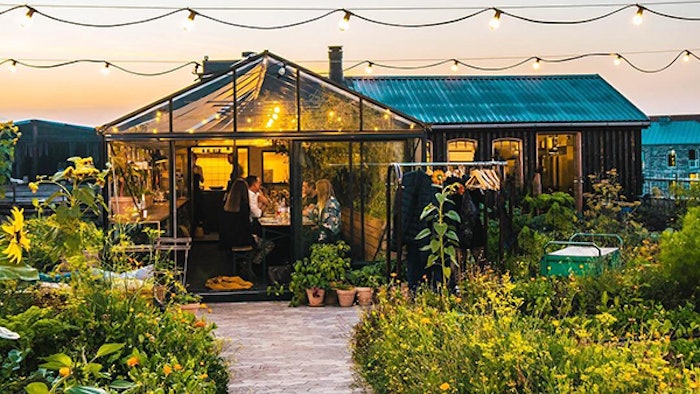 Mattel Acitelli, Copenhagen Media Center
World-class gastronomy and innovative green thinking. Experience events in Denmark – the Land of Everyday Wonder.
Where better to treat your delegates to some unforgettable dining than Scandinavia's leading foodie destination? And if you're in the market for venues that do sustainability right, that's even better. At IMEX you can experience a tiny slice of Denmark – and bring home all the options you need for the best events in the Land of Everyday Wonder.
Memorable experiences with world-class gastronomy
Home of the New Nordic Cuisine movement, Denmark is pioneering the world's food scene with global superstars like Noma, ranked number one in the World's 50 Best Restaurants for the fifth time last year, and its fellow triple-Michelin-starred eatery Geranium, which took second place. Denmark claimed more Michelin stars than any other Scandinavian country last year, with 26 of its restaurants sharing 36 stars between them  – giving planners quite a bit of options to wow any delegate's tastebuds.
Put a twist on event food
But it's not all fine dining in Denmark! Danes do the classic hot dog with the same pride and gusto as molecular gastronomy. And putting a twist on traditional event food (like in the video below) is just another way for the Danes to add a bit of wonder (and great foodie experiences) to your event.
Green thinking for events
Pioneering great food is not the only area where Denmark is thinking ahead. Ranked 2nd in the Global Sustainability Index 2021, Denmark is an excellent choice if you are tasked with finding a location that offers sustainable options that help inspire new thinking, less waste and a future-focused state of mind.
On the path to more climate-friendly events, Denmark is quickly adapting to accompany the rising demand for sustainable events options. From reaching certification goals to implementing green initiatives at every turn, the Danish venues are equipped to help you navigate the sustainability challenges at your event. 
Innovative events outdoor
For a green venue out of the ordinary, check out Copenhill  – the world's only ski slope built on top of a waste energy plant.
Gastronomy meets sustainability at IMEX
This year at IMEX, the Danish stand will be brimming with great options for events with excellent food and green profiles. Come and meet a team that will deliver beyond your expectations – with creativity, innovation and a bit of wonder. The true Danish way.
Book your appointment at the Danish stand