---
Singapore: Setting the standard for sustainable business events
---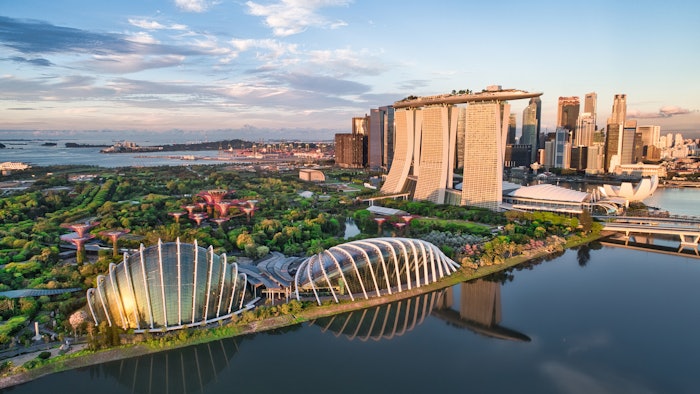 Known worldwide as a garden city and guided by the Singapore Green Plan 2030 - a nationwide movement on sustainable development- Singapore is committed to becoming a sustainable urban destination of choice for travellers.
Singapore Tourism Board (STB) became a Global Sustainable Tourism Council (GSTC) member in 2021 and strongly supports local tourism businesses in their sustainability journey. In 2022, Singapore joined the Global Destination Sustainability – Index (GDS-I), which benchmarks Singapore's social and environmental performance against other destinations. This annual exercise tracks the city-state's progress as a City in Nature, drives performance towards sustainability goals as STB continues to partner the local industry to promote standards, certification and greater adoption of green practices.
One recent initiative is the Hotel Sustainability Roadmap jointly launched by the Singapore Hotel Association and STB in March this year. The roadmap sets out sustainability strategies and targets for the hotel industry including the tracking of emissions to begin by 2023, hotels to reduce emissions by 2030, with a view to achieve net-zero emissions by 2050. 
A place for green events
Singapore boasts strong infrastructure for events to take place with minimal environmental impact. According to the 2021 edition of the Singapore Green Building Masterplan, 80% of Singapore's buildings will be certified green by 2030. Notable green venues include the Marina Bay Sands - Singapore's first carbon neutral MICE venue- and Resorts World Sentosa, Singapore's first destination to be certified according to GSTC Destination Criteria, along with its hotels meeting the GSTC Industry Criteria for Hotels. Fairmont Singapore and Swissôtel The Stamford have also taken significant steps towards food sourcing and waste management, including launching the industry's first urban aquaponics garden in 2019 and recycling food waste into garden fertiliser 
Reimagine and create exceptional events with the support of SECB
The Singapore Exhibition and Convention Bureau (SECB) provides various assistance schemes to help event organisers realise exceptional business events in Singapore. This includes the refreshed In Singapore Incentives & Rewards (INSPIRE) Global 2.0 programme that features close to 80 dining, attractions, thematic tours, team-building and retail experiences to enhance the itineraries of MICE groups to Singapore. For example, embark on a Southern Islands sunset sail and learn more about Singapore's efforts towards Marine Conservation, while enjoying a sumptuous dinner. 
In addition, the Singapore MICE Advantage Programme (SMAP), a scheme providing comprehensive air to ground privileges by our tourism partners, has also been refreshed to include new sustainability focused benefits (e.g. Eco-friendly transport).
 Find out more on hosting sustainable business events in Singapore: https://www.visitsingapore.com/mice/en/plan-your-event/sustainability/.
Find out how SECB's assistance schemes can support your event in Singapore: https://www.visitsingapore.com/mice/en/plan-your-event/assistance-schemes/ .