---
Copenhagen Legacy Lab wins IMEX-EIC Innovation in Sustainability Award
---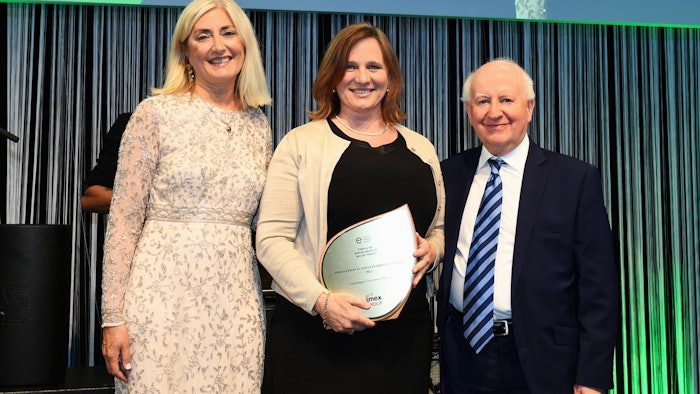 Copenhagen Convention Bureau's innovation project 'Copenhagen Legacy Lab' has been recognised for its work with ensuring long-term, positive and sustainable impacts from international congresses. 
The project earned the IMEX-EIC Innovation in Sustainability Award, which was announced during the IMEX Gala Dinner in Frankfurt on 1 June. Deputy Convention Director Bettina Reventlow-Mourier accepted the award on behalf of Copenhagen Convention Bureau and the Copenhagen Legacy Lab team.
"We are very honoured and grateful to receive this award and would like to thank the many partners and stakeholders who have contributed to and supported the initiative," said Reventlow-Mourier. "We firmly believe that Copenhagen Legacy Lab is here to stay and will enable us, together with associations and local stakeholders, to ensure that international congresses leave long-lasting positive impacts on our destination and global community alike. To be recognised for this project is not only a huge sign of approval but reaffirms the need for continued work and innovation in this field."
The annual IMEX-EIC Innovation in Sustainability Award recognises meeting industry innovation that supports environmental, social and economic success and long-term resilience. Among its focus areas is innovation that strengthens the meetings industry by leveraging sustainable practices as well as collaboration between planners and suppliers to address sustainability-related challenges through creativity and cooperation.