---
SITE looks ahead to 50th anniversary during IMEX in Frankfurt
---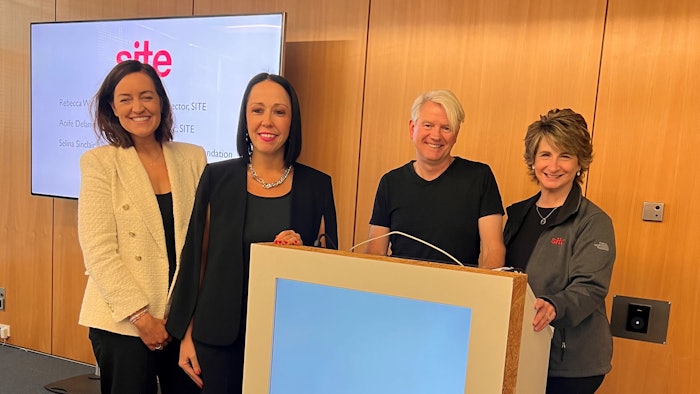 The Society for Incentive Travel Excellence (SITE) previewed what members can expect during the association's 50th-anniversary year ahead in 2023, as the incentive travel industry continues to rebound quickly.
Rebecca Wright, interim executive director for SITE, said at the start of Wednesday's press event, "Our 50th-anniversary year presents interesting opportunities for us. We're even more focused on making the business case for incentive travel as we see pent-up demand from corporations that found other motivations and rewards they had to use during the pandemic were not as impactful. We're definitely seeing a need and resurgence."
Aoife Delaney, 2021 SITE president, also offered up a moment of reflection from her time at the helm of SITE's board of directors. Delaney noted that her focus as president on building back better "was for both our members and looking after our strong community, but also about keeping SITE fiscally responsible. We had to make sure our community felt there was still a strong reason to be part of our association in a year with more ups and downs than anyone could really prepare for."
Anyone interested in becoming a member of SITE is invited to take advantage of the "Member-Get-a-Member" campaign, which will run through 15 June 2022.
>> siteglobal.com
>> Stand G400