---
ABBIT celebrates 20 years of partnership with IMEX
---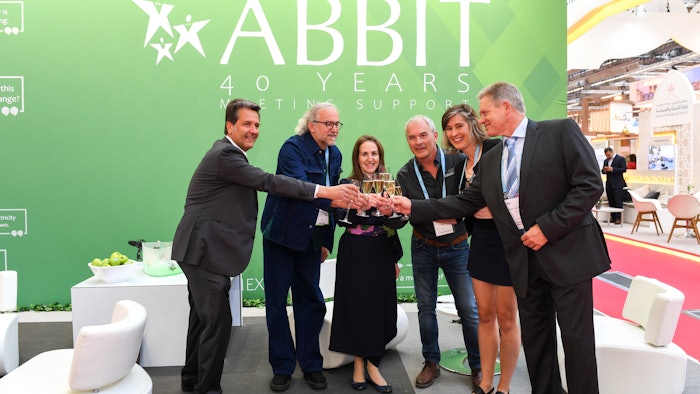 Forty years ago, in April 1982, ABBIT launched as a video production company.
Twenty years ago, IMEX came to Europe and ABBIT was there at that very first meeting – and hasn't missed one since.
During those two decades, the industry has changed fundamentally. The smart phones, meeting platforms, AI – those were things for the future. But now, we live in that future and we all have had to adapt.
Innovation and adaptation have always been key to the success of IMEX and that's what drove their partnership with ABBIT: the trust in ABBIT's ability to find solutions and develop new ideas and concepts. It's what makes the partnership so solid.
In 2018, ABBIT became part of the PFL-Group. That merger brought with it a larger team, new infrastructure, expertise in video production and an office in Barcelona. ABBIT is now, more than ever, an innovative force in meeting and conference support.
>> abbit.eu
>> Stand F630