---
The EU CVB Network bridges seven destinations
---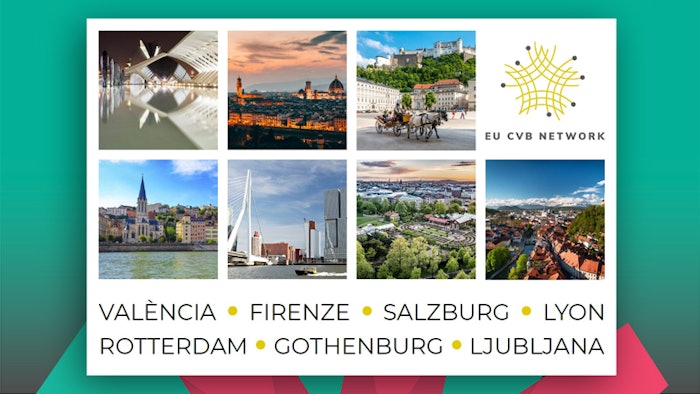 The EU CVB Network consists of seven convention bureaus representing the experienced meetings destinations of Florence, Gothenburg, Ljubljana, Lyon, Rotterdam, Salzburg and Valencia.
The network offers organisers of international meetings the opportunity to get in touch with seven cities at once, and with a strong belief in partnership, they can help associations make the most of their conferences.
"The EU CVB Network is a great new initiative. Destinations are cooperating rather than competing, which can create new opportunities for event planners," said Valerie Thiollet, team manager of the Specialty Congress Department at the European Society of Cardiology. "The small group allows for personalised interaction and can only add value when looking for future destinations."
The idea of a collaborative convention bureau network was borne in discussions between a group of destinations sharing common characteristics. While the destinations sometimes compete for the same meetings, they recognised the benefits of collaborating with each other. It was with a community spirit they got together, and with a strong belief that by working together and generously sharing knowledge, resources, experiences and best practices, they and their clients would all benefit.
>> valenciaconventionbureau.com
>> Stand D320
>> conventionbureau.it
>> Stand D400
>> meetsalzburg.com
>> Stand E160
>> events.lyon-france.com/en/convention-bureau
>> Stand D150
>> rotterdampartners.nl
>> Stand E100
>> goteborg.se/en/meeting
>> Stand F200
>> visitljubljana.si
>> Stand C320