---
Savvy savings with EventsAIR
---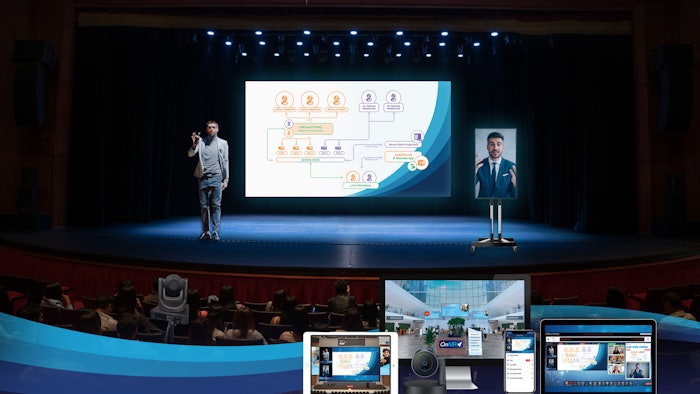 Meeting and event planners around the world are discovering they can save on audiovisual costs with the EventsAIR Hybrid Event Solution Suite.
For example, at a recent conference in Oregon (United States), small and affordable pan-tilt-zoom (PTZ) cameras were set up on tripods in the back of the three rooms used for the concurrent sessions. The cameras were controlled remotely through the EventsAIR OnAIR virtual and hybrid event solution by operators who could move the cameras to follow presenters and at the same time stream the session to the virtual audience.
The cost of paying a venue to manage and record these sessions in the traditional way would have required three AV technicians in each room - two camera operators per room and one at a mixing desk for each session.
At the Oregon meeting, all plenary sessions were filmed by the in-house AV company, which was then streamed through OnAIR to the virtual audience. Once attendees broke into the three concurrent sessions, OnAIR technicians back in the EventsAIR Brisbane headquarters took over.
"We could move the cameras around to follow the presenters, giving the virtual attendees a much better feeling of really being in the room, said Trevor Gardiner, EventsAIR founder.
>> eventsair.com
>> Stand E700