---
Greening the community with TERRAEVENTS
---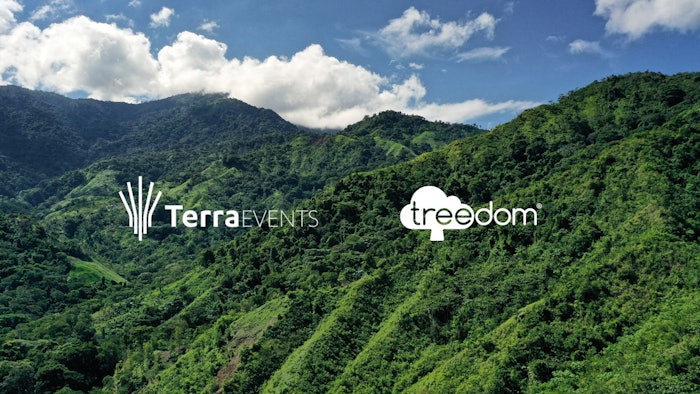 TERRAEVENTS is providing a fresh prospective on greening the planet through the creation of a forest dedicated to its clients. It has partnered with Treedom, the only platform in the world where someone can plant a tree and follow its growth online.
Through a simple click, TERRAEVENTS clients will be able to choose their very own tree from the company forest. At the same time, they will become active contributors to the environmental and social benefits afforded to local communities by the creation of sustainable agroforestry projects.
 "Just talking about sustainability is no longer sufficient. We have to understand our planet needs each of us to act now in making decisions, both in our business and personal lives, which focus on sustainability and environmental regeneration," said Heather Williams, CEO of TERRAVENTS. "In Treedom we believe we've found the right partner, supporting us in our pledge to ensuring a better, brighter and above all greener future for our planet."
The primary objective of the partnership between the two companies is to plant at least 3,000 trees over the next three years, starting with trees that have been dedicated to company employees.
>> terraevents.com
>> Stand C420