---
Resorts World Sentosa partners for biodiversity conservation lab
---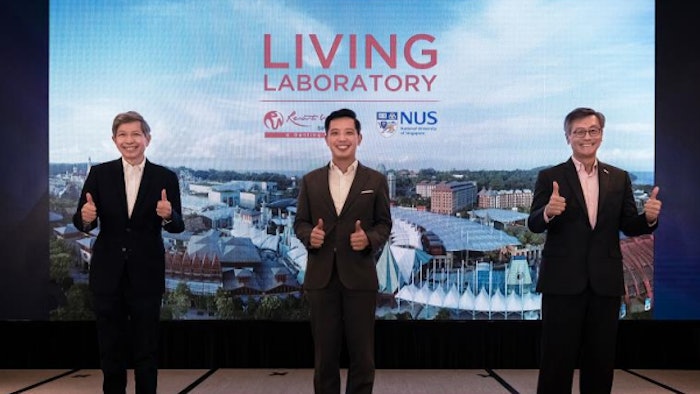 In January, Resorts World Sentosa (RWS) and National University of Singapore (NUS) launched a five-year applied research partnership to set up a collaborative RWS-NUS Living Laboratory. RWS has committed $10 million in funding to support the project.
With the rise of sustainable tourism and a global focus on marine biodiversity, sustainability and climate change, the collaboration draws on the strengths and expertise of RWS as a leading leisure and tourism destination in Asia, and NUS as a leading academic and research institution with rich, interdisciplinary capabilities in areas such as marine science, conservation and sustainability.
"The RWS-NUS Living Laboratory underscores our resolute commitment to make RWS a sustainable destination for Singaporeans and travellers," said Resorts World Sentosa CEO Tan Hee Teck. "At the same time, the partnership will set the foundation for RWS to meet emerging trends where consumers are prioritising sustainability and unique engaging experiences when they travel."
The RWS-NUS Living Laboratory will focus on two research areas: biodiversity conservation and education; and decarbonisation and nature-based solutions. The collaboration strives to make impactful contributions towards the Singapore Green Plan 2030 and support Sentosa Development Corporation's plans to transform the island into a carbon-neutral destination by 2030.
>> rwsentosa.com/en
>> Stand C360