---
Event industry group to launch free sustainability measurement app
---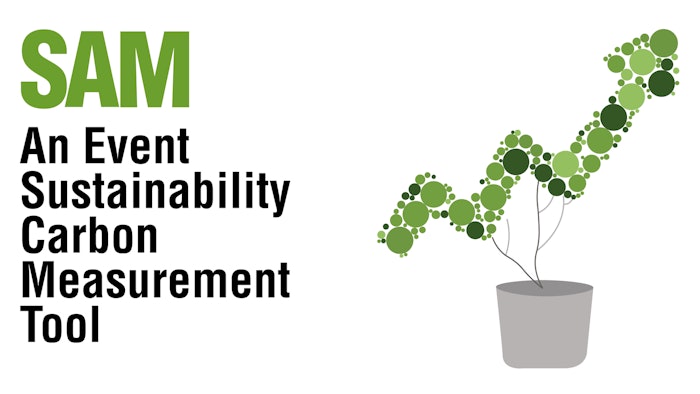 A group of major event brands, led by ICE (In-house Corporate Events), is asking for input into the continued development of an event sustainability measurement tool that will be free and applicable to every event. The group includes ICE, Maritz Global Events, DPRG, Cvent, ACC Liverpool and Encore, each of whom have helped fund the beta version of the web app.
The launch of the beta version, simply named SAM, will enable wider input from businesses throughout the events industry to fulfill the group's ambitions to make the tool as credible, universal and easy to use as possible. The tool will measure the carbon output of accommodation, food, travel, room usage and communications. A unique feature talks to delegates through the app to track their travel, which then feeds back into the event carbon measurement.
"One of the issues that the web app will immediately combat is the need to provide credible data, regardless of the size of the event," said Dale Parmenter, DRPG. "This outreach programme is critical to its development, as it's important that the thinking behind the technology represents every kind of event, from brand activations to global conferences. It means that the technology will be universal, as well as free of charge."
The data will be attributed on an event-by-event basis. The event organiser can then look at how they can both improve future performance and offset any negative impacts. SAM is in beta mode until September 2022 and available at Eventsam.app.
>> maritzglobalevents.com
>> Stand F650
>> drpgroup.com
>> Stand F650
>> cvent.co.uk
>> Stand C470
>> encore-emea.com
>> Stand E500