---
Experience sustainability with Japan National Tourism Organisation
---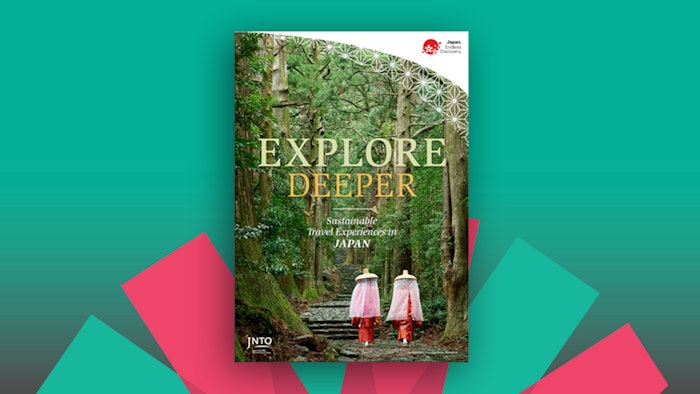 It is more important than ever to ensure that your business event is as sustainable as possible. Many aspects of Japanese society and culture have been shaped by the ideas of sustainability and living in harmony with the natural world, so whether you're looking for green incentives or a memorable pre- or post-conference activity, Japan has meeting and event organisers covered.
In April, Japan National Tourism Organisation (JNTO) released a new digital brochure introducing sustainable experiences for visitors to Japan. Based on the concept of nature and nature-based culture, the brochure is designed for visitors who are seeking authenticity and the opportunity to make a positive impact. It introduces 50 sustainable options grouped under 10 themes, including outdoor activities focused on nature, eco-friendly accommodation and traditional arts rooted in locality. Stay in a luxury treehouse resort in subtropical Okinawa, enjoy an evening of traditional entertainment with geisha in Kanazawa, or find beauty in imperfection with kintsugi, the art of mending broken ceramics with metal lacquer.
The brochure also features articles about the East Japan recovery after the 2011 earthquake, and indigenous Ainu culture in Japan's northernmost island of Hokkaido.
Start exploring here.
>> japanmeetings.org
>> Stand B350