---
Exploring Cologne's digital scene
---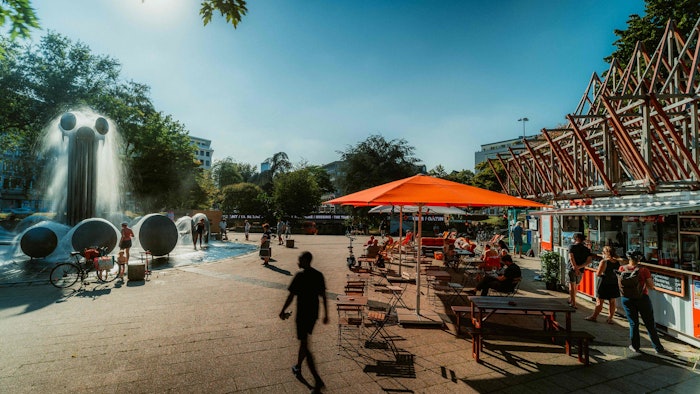 X Design Week (XDW) will take place in June 2022 in the Design Offices Köln venues in Mediapark and Schanzenstrasse. This specialist event, with a concept developed by the international network Digital Tourism Think Tank, explores the interface between the tourism, digital and creative industries.
The Cologne Tourist Board has teamed up with FLOW.NRW, a globally networked project partner, to spotlight issues relating to destination management and the digital scene. The collaboration will leverage existing synergies with stakeholders from Cologne and the urbanana project region and attract international attention to Cologne as a tourism destination.
The Digital Tourism Think Tank identifies as a global platform for tourism organisations and institutions that want to be at the cutting edge of destination marketing and establish best practices in this field. There will be ample networking opportunities, workshops with collaborators from Cologne and surroundings, and technical visits to relevant institutions.
Cologne has an especially strong appeal among "expeditives," an urban, cosmopolitan target group that is of particular interest to the Cologne Tourist Board, as well as among those looking for a new place to settle and launch their projects and activities.
>> locations.cologne
<< Stand F010