---
Be inspired by nature in Estonia
---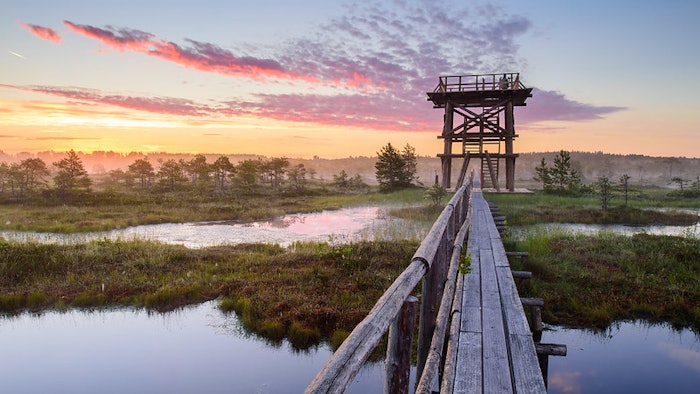 It may come as a surprise that Estonia, one of the most digitally advanced societies in the world, is also one of the greenest. With a population of just 1.3 million spread out across a territory larger than Denmark's, Estonia is one of the least densely populated countries in Europe with a wilderness coverage of almost 70%.
Sustainability is a way of life in Estonia.  As a small, compact country, almost all inner-city distances can be reached on foot. Estonia Convention Bureau offers several unique outdoor ideas to illustrate why Estonia is an enticing place for events:  
Bog walking adventure. Pick a bog in any corner of Estonia and go on an off-trail adventure with the help of special bog shoes. It's a once-in-a lifetime experience with breathtaking views!
Pop-up restaurants. Start off with selecting a hike or outdoor activity, and a pop-up team can set up an outdoor restaurant at a prepared campfire site near the adventure path. The meal is served in a beautiful natural setting and cooked on an open fire.
Lighted raft tour. Glide over underwater forests and the submerged buildings of an abandoned prison. After a trip over the water, enjoy a relaxing walk in the sand dunes of Rummu.
Sailing on Tallinn Bay. Tallinn looks stunning from any angle, but there's really nothing like the view of the city from the deck of a luxury yacht cruising the bay.
>> ecb.ee
>> Stand F280