---
Leipzig is bursting with the energy of a fast-growing city
---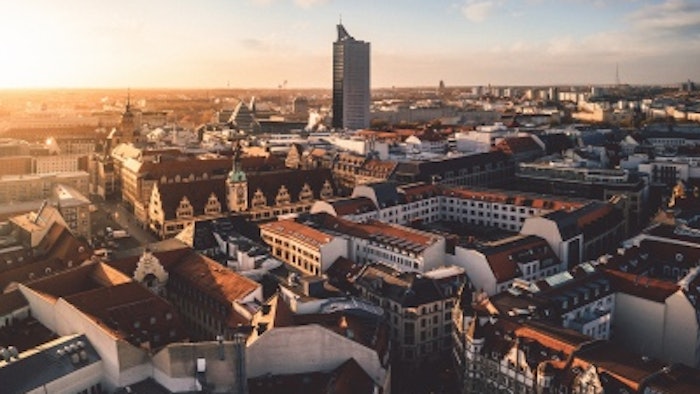 Leipzig Tourismus und Marketing GmbH offers five good reasons why Leipzig is the right choice for your future congress:
1. It is a magnet for international and national companies. From 2005 to 2020, employment growth rose by 35% and an increasing number of national and international industries gained a foothold in the booming Saxon city.
2. It is big on emerging industries. With its cluster strategy, Leipzig is focusing on future-oriented industries with strong economic potential. Thanks to investments and the founding of new research institutes such as the Techpark Leipzig, the Center for Medicine Innovation and the Center for Climate Action, the region has developed infrastructure unlike anywhere else in Germany.
3. It offers perfect opportunities to plan your congress. The congress initiative, "Feel the spirit – do-it-at-leipzig.de," is a network of around 50 partners, comprising congress and event venues, conference hotels, service agencies, local PCOs and mobility partners. The network is committed to promoting Leipzig as a place to meet and supports conference planners, event agencies, associations, clubs and companies in the planning, organisation and implementation of events of all formats and sizes.
4. It has excellent links and mobility on site. To further boost growth, the booming Saxon city has long focused on concepts for innovation in the areas of infrastructure, education, mobility and culture. Its trams are a modern and climate-friendly way to get around and have been a familiar sight in the city for 150 years. Almost 300 trams on 13 lines carry Leipzig's residents and guests to their destinations safely, and 36 bus lines complete the network.
5. Leipzig is different. The city of Leipzig is a growing urban area that is often associated with self-confidence, youth, sustainability, an outward-looking spirit and cultural appeal. Leipzig is bursting with hidden, unique treasures such as Wackelturm observation tower, the ship MS Weltfrieden, Espresso Zack Zack coffee bar and the glorious Mockern Manor.
>> do-it-at-leipzig.com
>> Stand F150