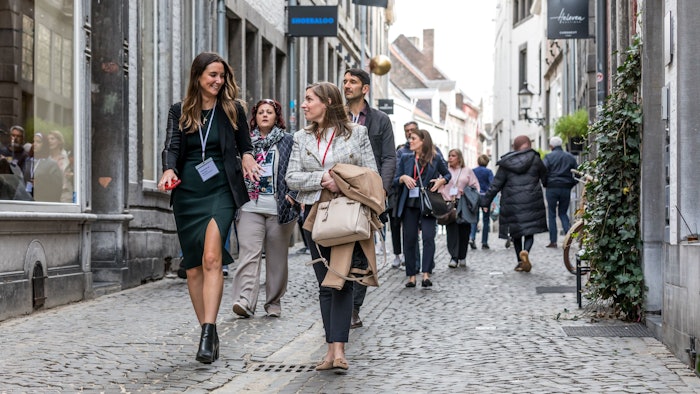 The exclusive Meet the Stars three-day event was held in Maastricht in April. A joint initiative from MECC Maastricht and Maastricht Convention Bureau, the goal is to put Maastricht on the global map for academic associations considering holding a multi-day conference in the region.
Renowned associations from various European countries were invited to visit Maastricht during the event to get to know the city, the region and see the renovated MECC Maastricht. All of the associations invited to attend are considering holding their multi-day scientific conferences in the area over the next few years.
"The Meet the Stars event is a very nice opportunity to meet people and to learn more about the city of Maastricht and the conference centre," said Helena Kandorava, president of ESTIV - European Society of Toxicology Testing in Vitro. "The MECC Maastricht conference centre is nicely rebuilt, very impressive and I look forward to having some meetings here."
The delegation met the stars of Maastricht, including violinist Andre Rieu; Professor Dr. Michael Jacobs, head vascular surgeon, director of the Heart and Vascular Centre at MUMC+ and director of the European Vascular Course; and Manon van den Beuken, head of fair operations for The European Fine Art Foundation (TEFAF).
>> maastrichtconventionbureau.com
>> Stand E100