---
Driving economic transformation in Sarawak
---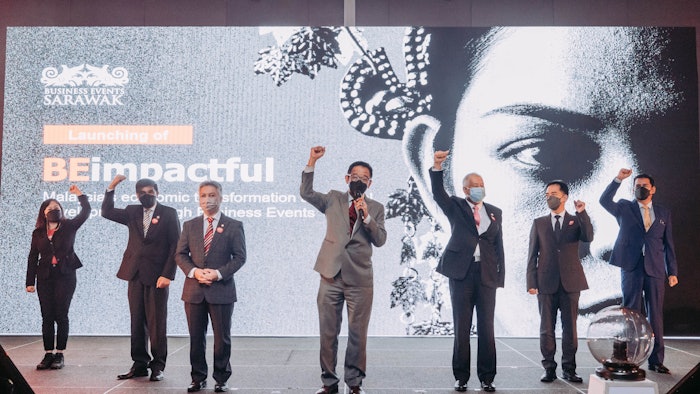 Business Events Sarawak and the Malaysia Convention & Exhibition Bureau have launched BEimpactful, a package that provides extended financial and in-kind incentives for planners and organisers to cushion the aftermath of COVID-19 on business event planning. 
BEimpactful is applicable for physical, hybrid and homegrown national and international conventions, exhibitions and corporate meetings. For national and international corporate incentives, the event must be held in person only. 
Under Sarawak's Post COVID-19 Development Strategy 2030, which was launched by the Premier of Sarawak in 2021, the business events sector aspires to empower communities and conserve heritage, culture and biodiversity and promote investment and development in all sectors. 
Sarawak has recently won bids for four major national and international conferences including the Malaysian Institute of Food Technology; the Malaysian Society of Radiographers; IEEE Systems, Man, and Cybernetics (Malaysia) Society; and the Malaysian Society of Anaesthesiologists (MSA) and the College of Anaesthesiologists, Academy of Medicine Malaysia. These conferences are expected to attract an estimated 4,000 delegates to the area.
>> businesseventssarawak.com
>> Stand B200