---
Vital. Vibrant. Valuable.
Hall 9 was home to more than 150 learning sessions.
---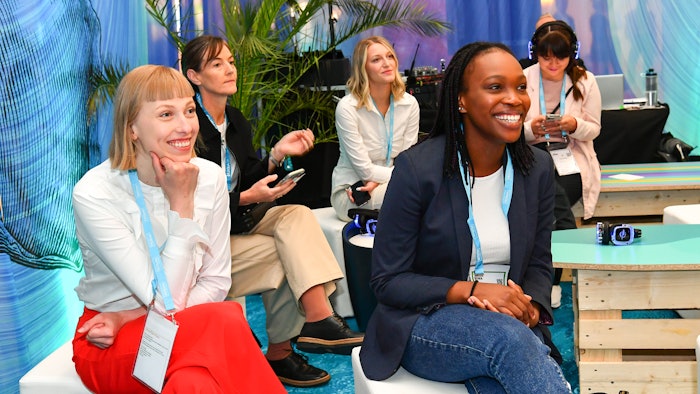 Our show to remember saw Hall 9 transformed into a new experience space – home to 150+ valuable learning sessions; the vital-for-all-our-futures insight of the IMEX-EIC People and Planet Village; the vibrant new Ocean, Canyon and Forest spaces of the Inspiration Hub; the new Listening Lab and the More Than Experience theatre by DRPG and Maritz; with MPI and ICCA joining forces to take centre stage with their new learning space.
Beyond Hall 9, the Be Well Lounge offered much-needed relaxation sessions brought to you by Inner Sense and supported by Costa Rica DMC and Weichlein Tours. And hundreds clocked up the miles on the Maritz Global Events Sustainability Challenge, powered by Heka Health, and on the IMEXrun developed by VOQIN and sponsored by the Italian National Tourist Board.
"The atmosphere is buzzing – everyone is in a good mood. The high-level education sessions, particularly those on tech, new apps and the metaverse have been the most useful for me. I'm involved in medical events, so I can use these new learnings and tools when I return."
Luigi Aulisio, administrator, DIAPO, Italy