---
How to grow forwards in uncertain times
Dawn Wray shares how we can create more fluidity and amp up our listening skills.
---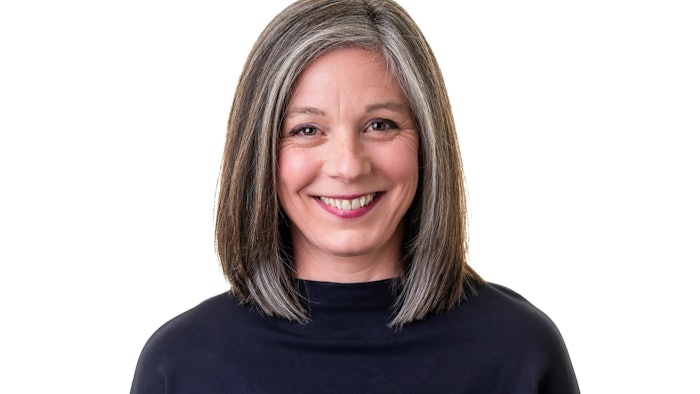 Dawn Wray from the Listening Collective, here at IMEX with the new Listening Lab – a space to experience being truly listened to, and to improve your own listening skills – spoke to us about the impact of our interconnected world during uncertain times; why we might feel stuck and unable to progress and the habits that might limit our growth. She shares how we can create more fluidity. And why listening is a super skill we can all work on.   
Tell us more about interconnectedness in uncertainty times.
We are the world, and the world is in us. We are interconnected. There's a direct impact on each of us across the globe because of events in another part of the world. As a therapist and coach, I'm interested in the interconnectedness of our world. For example, if we're talking about climate change, there are obvious signs of global warming, but it also affects our sense of who we are in the world and heightens our anxiety.
On the other hand, we're often disconnected to our planet and nature, and to each other. The emotional impact that has on us all is there, and often outside our awareness.  
What impacts have you seen on people you're supporting?
When something catastrophic and beyond our control happens that can be traumatic. We (the Listening Collective) can't 'fix' these things, but we can help people live with them and understand their meaning. We aim to find out what meanings people are making and what might be getting in their way; what's going on for them personally. When we know the complexity better, we create choices for ourselves and we're better able to deal with our day-to-day jobs and lives.  
How can people stop feeling stuck and move forwards?
If we have more awareness of ourselves and the impact of what's happening, if we can explore and be listened to, then we can create space for ourselves to make choices and find a way forward. If you slow down to the speed of your own thoughts and feelings, you can create the space to be more 'choice-full.'
We often have a habitual way of being in the world, that's who we are. Some people believe they are worriers, and they'll always be this way. However, I don't believe any of us are fixed. If we can find fluidity and loosen, we create space to make different choices, and our options open up.
How can people help themselves grow forward?
Two things come to mind. Slowing down to the speed of now. We're all very busy. If we slow down to the speed of now, taking a moment to think about what's happening in this very moment, it feels like there's more space to move.
The second thing I would say is, when we're listening to someone talk, if we can adopt a stance of thinking 'this makes sense to them. It may not make sense to me, but I'm going to try to understand how this makes sense to them.'  
At the Listening Lab, you're offering sessions on listening for leaders. Why is listening important in leadership?
In my past leadership roles, I was always aware of the privilege that came with my position. It's easy to assume that you know what's right and what people want.
But if leaders listen to individuals and try to understand, not just the business forces at play but also what's going on between the lines, that can go a long way to helping leaders become more trusted and in tune with their teams.
You're also providing one-to-one taster Listening sessions. What can attendees expect from these?
Attendees can sign up for 20-minute one-to-ones with Matt James or me to experience what it feels like to be truly heard, as they talk about anything that's on their mind – work or personal.
Join a discussion group at the Listening Lab at IMEX or register for a one-to-one session at the Inspiration Hub Welcome Desk. Dawn and Matt are also speaking at the Inspiration Hub.