---
Small categories, mighty suppliers
There's a wide range of exhibitors at IMEX this week, as these suppliers show.
---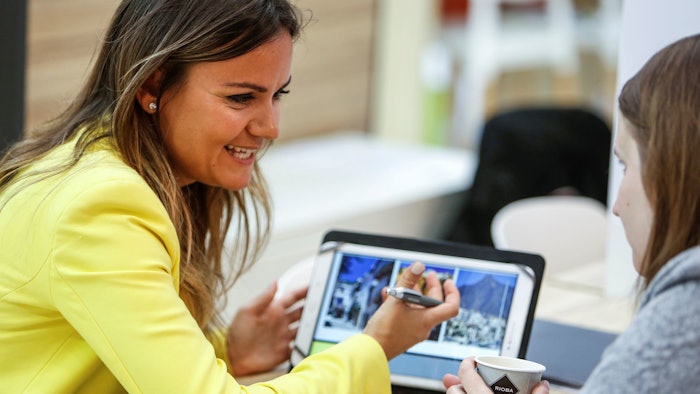 After a three-year break, IMEX will be playing host to thousands of exhibiting companies from across Germany, Europe, Asia, Africa, North America and the rest of the globe.
To give you a flavour of what to expect we're honing in on a few of the exhibitors from some of our smaller categories of exhibitors (20 companies max).
The cruise industry was hit hard and early during the pandemic. But – and possibly because of this – many have made impressive changes to their fleets, their programmes, their onboard technology and their customer standards. Look out for the German market leaders, AIDA Cruises. Did you know that ALHI (Associated Luxury Hotels International) also has a cruise brand? Norwegian Cruise Lines (clearly proud of their mouth-watering cuisine) and Scenic Luxury Cruises & Tours (no more than 180 guests at one time) are both exhibiting.
Not all cruises are open ocean; a river cruise can be a fantastic way to strike a balance between water and dry land. New to the sector are Transcend Cruises, and Amadeus River Cruises also feature.
Did the pandemic make you and your potential clients obsessed with food programmes and trying out new recipes? (Stanley Tucci, Gordon Ramsay, Great British Bake Off, BBQ Pitmasters ... the list is endless and hunger-inducing.) If so, the team at Ecole De Cuisine Alain Ducasse, a few steps from the Eiffel Tower in Paris, are ready to welcome you.
Event accessibility and inclusion is not just about physical spaces, it's also about linguistic barriers. Kudo was created by the engineers and language experts who built interpretation infrastructure and linguist teams for the United Nations. This multilingual meeting SaaS (software as a service) company will be showing their latest remote simultaneous interpretation (RSI) technology.
Also, we can personally vouch for the Event Design Collective, with a few of the IMEX team having first-hand experience. Methodologies such as Event Canvas™ and the Event Design Handbook have proven invaluable.
There's one event ingredient that many of us have found challenging to weave into online experiences – fun! And as we all venture out into the world again, don't our attendees and participants deserve, if not crave, a reason to be light-hearted together?
A visit to Beer My Guest will start you off strong if you need activation ideas for events in Belgium or Brussels. Similarly, in the Arabian Gulf, the team from 2xceed comprises seasoned experts from a vast regional network, all of them ready and willing to craft world-class live – and lively ­– experiences for you or your clients.
Don't Panic must be one of the best and zaniest names of any IMEX exhibitor; ask them about their 'Untamed Nights,' which are billed as an adventure for those looking for a real sense of nature.
Fittingly, we close with another aptly named company, Imagine Portugal, whose promise is 'imagine someone who knows precisely what you need, your likings, your expectations, your rhythm ...'
This is just a tiny handful of the thousands of companies at IMEX. Each is ready, willing and able to service any and all elements of your events, meetings and incentive programmes. We can't wait to see you on the show floor tomorrow.