---
Unfolding plans for an unforgettable IMEX in Frankfurt 2022
IMEX in Frankfurt is back with expert speakers, brand new ideas and plentiful inspiration.
---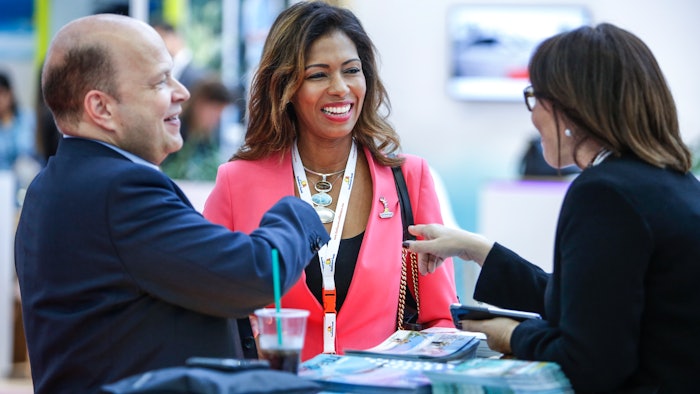 It's full steam ahead here at IMEX HQ for an exuberant return to our much-missed home away from home, Messe Frankfurt. With just a few short weeks to go, we're fine-tuning, double-checking and trying (unsuccessfully) to keep our excitement in check as we prepare to unfurl the IMEX red carpet to welcome you (back) to fabulous Frankfurt.
You can expect forward-looking education content from plugged-in speakers, networking aplenty from casual get-togethers, rooftop receptions to riverside runs, and the perfect platform to connect – and reconnect – with the global business events community.
Our extensive exhibitor line-up spans destinations from Croatia to France, Germany to Las Vegas, Miami to the Philippines, San Francisco to Spain, and Taiwan to Ethiopia (with the launch of their brand new convention bureau) alongside new venues, new tech providers and products, and big brand to boutique hotels.
Back in town are headline events including Exclusively Corporate, the Agency Directors Forum and Association Focus. She Means Business has evolved into a series of Inspiration Hub sessions running throughout the show, brought to you by IMEX and tw magazine, and supported by MPI.
Education tracks from trends and future foresight to purposeful recovery to creativity in communication provide the insight, intelligence and inspiration you need to supercharge your skillset and navigate our uncertain world, via seminars, workshops and one-to-one coaching at the Listening Lab.
Whether it's on the way to meditation in the Be Well Lounge, brought to you by Inner Sense and supported by Costa Rica DMC and Weichlein Tours; out bright and early for the IMEXrun, developed by VOQIN; taking your seat for the More than Experience theatre by DRPG and Maritz; or soaking up ideas in the IMEX-EIC People & Planet Village, we cannot wait to see you in Frankfurt!