---
Stepping towards a greener future in Singapore
---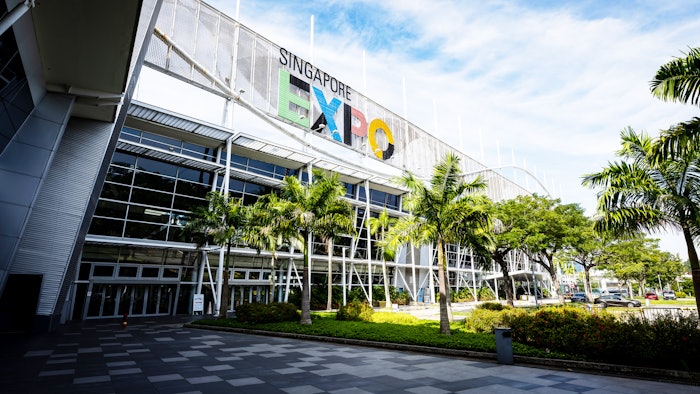 The global climate crisis has set in motion a movement that continues to ripple across the world. The shift towards zero waste, carbon neutrality and renewable energy bears significant weight, especially in conserving resources, minimising pollution and promoting holistic climate action.
Singapore EXPO recognises the importance of doing its part in the fight against climate change and being at the forefront of environmentally friendly event experiences. Minimising its environmental footprint is a key priority, but what does it take to make an event venue as environmentally sustainable as possible?
At Singapore EXPO, single-use plastics have been phased out, with COVID-19 measures and more stringent hygiene standards favouring individually packed meals. At every EXPO event, these meals are packaged in bento boxes made from sustainable and environmentally friendly packaging, and plastic water bottles have been replaced by tetra packaging made primarily of paper. Water dispensers installed at function areas give visitors access to clean drinking water, so they don't have to turn to packaged alternatives.
Another example is the MAX Atria convention wing, the first meeting and event facility in Singapore to receive the Building and Construction Authority (BCA) Green Mark Platinum Standard certification for its eco-friendly design. The meeting rooms wing adds a touch of nature to the visitor experience through abundant use of natural light and greenery.
>> singaporeexpo.com.sg
>> Stand C360