---
Oceandiva London spearheads all-electric highway on the River Thames
---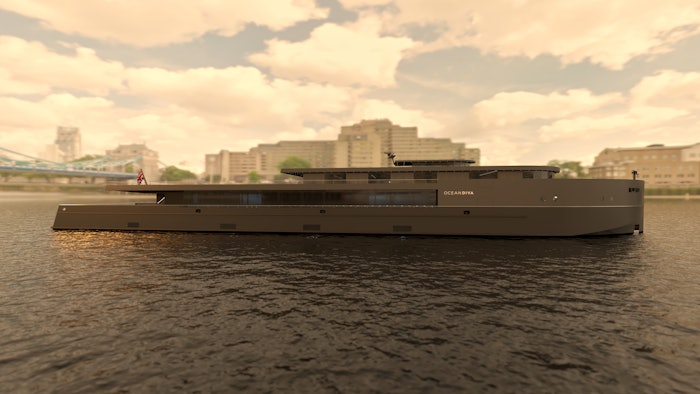 Oceandiva London is set to be the UK's first CO2-neutral events and hospitality venue on the River Thames. As part of the launch this autumn, a series of electrical charging points will be installed at several points along the river – from London Bridge to Greenwich – encouraging other vessels to follow suit.
The vessel will play an essential part in developing sustainable environmental practices along the river. This is part of a wider drive to bring an electric highway to the Thames, taking more cars off the roads and steering towards a more sustainable future for London and the river.
"We are delighted that after several years in development, London will become home to the new carbon-neutral Oceandiva London," said Tracey Halliwell, director of business tourism at London & Partners. "We are thrilled to welcome this trail-blazing new technology to the Thames; it aligns with our drive to grow sustainability on the river. Oceandiva London will attract international brands to the city, who share London's eco credentials, for high profile incentives, product launches, receptions and private celebrations."
Measuring 86 metres in length and 17 metres in breadth, spanning three decks, Oceandiva London will host a range of both corporate and private events, inside and al fresco, for up to 1,500 guests standing and 560 seated. Powered by 100% renewable energy, it relies on fast-charging, shore-based green electricity, supported by onboard solar panels and a back-up biofuel generator for longer excursions.
>> oceandivalondon.co.uk
>> Stand F440